Caremark Manufacturer Coupon Policy
PAAS National® continues to see pharmacies suffer full recoupment on claims that are processed to coupons and copay cards in violation of Caremark's policy found in section 3.03.03 of the 2020 Pharmacy Provider Manual. Violations are considered [by Caremark] to be an inappropriate waiver of patient pay amounts and could result in additional sanctions, including termination.
As defined in the current Provider Manual: "Pharmaceutical Manufacturer Coupon" means any item or mechanism, including but not limited to, paper coupons, copay cards, e-vouchers, mail-in rebates, and electronic coupon codes funded by a manufacturer, repackager, or supplier of pharmaceutical, chemical, or compounding products, that reduces the portion of the Patient Pay Amount that an Eligible Person is required to pay for a Covered Item.
Manufacturer coupons may be accepted if:
Pharmacy complies with all the terms and conditions specific to the coupon – including prohibitions on using for federally funded programs such as Medicare, Medicaid, and TRICARE
The coupon is applied by your pharmacy location and not a hub
The item is NOT a compound drug, 510(k) cleared medical device or Medical Food
The item falls into one of the following categories:
a. Approved as a brand (NDA) or generic (ANDA) drug and published in the FDA Orange Book
b. Approved under a Biologics License Application (BLA) and published in the FDA Purple Book
c. Over-the-Counter (OTC) item marketed under an official final OTC monograph
d. Grandfathered drug marketed before 1938 or 1962, or is otherwise considered Generally Recognized as Safe and Effective (GRASE) by the FDA
PAAS Tips:
Pharmacies typically run afoul of Caremark with products sourced from secondary distributors identified as dietary supplements, medical foods or medical devices

These are typically products with large patient copays

Don't assume that a product is "FDA approved" just because it has an NDC number
Use the following websites to determine FDA marketing status

FDA Orange Book
FDA Purple Book
DailyMed

If you are ever in doubt about a product, call PAAS at 608-873-1342 so that we can help you identify whether it will be a problem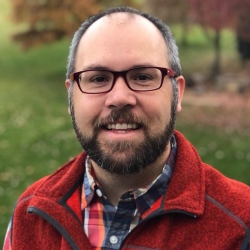 Latest posts by Eric Hartkopf, PharmD
(see all)
https://paaswp.s3.amazonaws.com/wp-content/uploads/2021/01/11103031/pexels-gabby-k-5849580-1.jpg
375
640
Eric Hartkopf, PharmD
https://paaswp.s3.amazonaws.com/wp-content/uploads/2021/03/24084106/Paas-National_Logo_RGB_transparency-224x300.png
Eric Hartkopf, PharmD
2021-01-01 14:19:00
2022-01-04 16:28:31
Caremark Manufacturer Coupon Policy