2022 CVS Caremark Provider Manual Supplement for 2023
Caremark has released the 2022 CVS Caremark Provider Manual Supplement which is effective January 1, 2023. Pharmacies should have received a 23-page paper copy by mail and can also access it electronically on the CVS Caremark Pharmacy Portal at https://rxservices.cvscaremark.com/ (login required).
Unlike many PBMs that publish their Provider Manuals electronically on public websites, Caremark places theirs behind a password wall and chooses to mail 100-page plus paper manuals every even year (e.g., 2022) and shorter supplements during odd years (e.g., 2023).
The Provider Manual is an extension of the Provider Agreement (aka Contract) and pharmacies are "responsible for monitoring and complying" with these unilateral updates.
A few important 2023 CVS Caremark Provider Manual changes are as follows:
Section 2.06 Change in Ownership
Buyers must satisfy any outstanding audit amounts associated with either the buyer or the seller prior to initiating change in ownership enrollment process
Section 3.03.03 Coupons and Other Programs
There are two additional coupon types that are specifically disallowed by Caremark (Alpha Scrip, SimpleSaveRx)
Section 5.06 Prior Authorization
Pharmacies may not "act on behalf of a Prescriber or member of Prescriber's staff" as part of the prior authorization process
Section 8.05 Supply of Covered Items; Purchases Invoices (previously distributed May 2022)
Caremark outlines their "bulk purchase notification" requirements including the allowance to notify up to 21 days after the bulk purchase and to notify by email
Appendix C – Appeals Process Documentation Guidelines
Caremark has emphasized that documentation submitted should be relevant
Various changes to acceptable documentation descriptions, most of which simply provide more clarity
Copay (CPY) discrepancy spells out additional details with respect to cash copays
Drug invoice shortage (DIS) discrepancy spells out additional details with respect to proof of payment for inventory
No signature log (NSL) discrepancy spells out additional details for medications delivered by carrier other than a pharmacy employee
PAAS Tips:
Please contact PAAS National® (608) 873-1342 or info@paasnational.com, as soon as possible when you are notified of an audit – the sooner that we are part of your team, the more benefit we can bring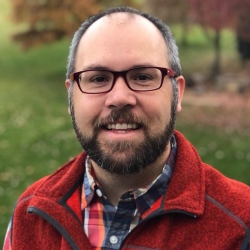 Latest posts by Eric Hartkopf, PharmD
(see all)
https://paaswp.s3.amazonaws.com/wp-content/uploads/2022/12/30134606/iStock-1193991017.jpg
967
1920
Eric Hartkopf, PharmD
https://paaswp.s3.amazonaws.com/wp-content/uploads/2021/03/24084106/Paas-National_Logo_RGB_transparency-224x300.png
Eric Hartkopf, PharmD
2023-01-01 13:42:13
2022-12-30 13:46:37
2022 CVS Caremark Provider Manual Supplement for 2023