Accepting Gifts Can Be an FWA Violation
The U.S. Department of Justice issued a press release on September 30, 2021, outlining that a former public official accepted "gratuities" (aka gifts or kickbacks) in exchange for referring business to a specific outside vendor. The employee was sentenced to eight months in federal prison and required to pay almost $8,000 in restitution.
According to the press release, David Laufer worked at Walter Reed Medical Center and was the Chief of the Prosthetics and Orthotics Department. Mr. Laufer reportedly accepted thousands of dollars in cash and other gifts such as airline tickets, lodging and entertainment tickets from Pinnacle Orthopedic Services in exchange for steering business from 2012 to 2016. Mr. Laufer repeatedly hid these outside compensations from his employer despite being required to complete annual Confidential Financial Disclosure Forms intended to identify and deter this type of activity. Mr. Laufer also denied receiving any benefits from Pinnacle during interviews with federal agents as part of a corruption investigation at Walter Reed.
The press release makes it very clear that Mr. Laufer was fully aware that his activity was wrong and made multiple explicit attempts to avoid detection. Despite the efforts of his employer to prevent (through disclosure forms) and detect (through investigation) this bad actor was able to break the rules.
Just think how bad things would have been had his employer (the federal government) not had certain FWA prevention/detection elements in place.
PAAS Fraud, Waste & Abuse and HIPAA Compliance members have an electronic Code of Conduct, Business Ethics and Conflicts of Interest Policy that employees must sign annually as well as a policy about Receiving Gifts and Entertainment-Conflicts in Section 3.2.2 of the FWAC/HIPAA Policy and Procedure Manual.
PAAS Tips:
PAAS FWA/HIPAA members can review Policy & Procedure Questionnaire #5 and #6 to ensure their Receiving Gifts or Entertainment Policy is current
Pharmacies that do not utilize the PAAS FWAC/HIPAA program should evaluate their existing policies to ensure they are robust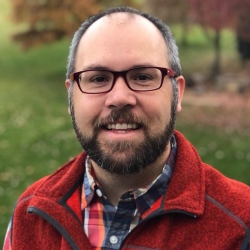 Latest posts by Eric Hartkopf, PharmD
(see all)
https://paaswp.s3.amazonaws.com/wp-content/uploads/2021/11/01160014/iStock-1224772648.jpg
1280
1920
Eric Hartkopf, PharmD
https://paaswp.s3.amazonaws.com/wp-content/uploads/2021/03/24084106/Paas-National_Logo_RGB_transparency-224x300.png
Eric Hartkopf, PharmD
2021-11-27 15:54:00
2022-01-04 16:26:03
Accepting Gifts Can Be an FWA Violation