Advances in Respiratory Syncytial Virus (RSV) Prevention
There are two RSV vaccines FDA-approved for people ages 60 years and older – AbrysvoTM and Arexvy®.
Trade name
Manufacturer
NDC
Quantity
Suggested Days' Supply
Time to administer
AbrysvoTM
Pfizer
00069-0344-01
1 EA
1 day supply
Use within 4 hours after reconstitution
Arexvy®
GSK
58160-0848-11
CDC recommends that adults ages 60 years and older may receive RSV vaccination, using shared clinical decision-making (SCDM). This means that health care providers (including pharmacists) should talk to these individuals about whether RSV vaccination is appropriate for them.
Most vaccines recommendations are considered routine, catch-up, and risk-based where the default decision is to "vaccinate, unless contraindicated".
There are a small number of vaccines including RSV and Hepatitis B that are recommended under SCDM where there is no default.
The Advisory Committee on Immunization Practices (ACIP) explains how SCDM differs from routine, catch-up, and risk-based immunization recommendations here.
Because of the SCDM workflow, the immunization action coalition (immunize.org) has not created a standing order template or screening checklist.
PAAS Tips:
Medicare covers RSV vaccine under Part D
Administration to patients less than 60 years of age is off-label, not recommended by CDC, and very high audit risk

Important exception: As of September 22, 2023 CDC recommends that pregnant people obtain AbrysvoTM (only) between weeks 32-36 of pregnancy to reduce risk of RSV hospitalization for babies within first six months after birth. This recommendation is not in published/printed ACIP immunization schedule as of this writing; however, is an "addendum".

Like all vaccines, pharmacies should maintain proof of administration as well as authorization to administer which may include a patient-specific prescription or a collaborative practice agreement/protocol.

The RSV vaccine is not officially part of published ACIP immunization schedule as of this writing, so pharmacists may not have independent prescribing authority as per state law or PREP Act.
While PAAS has not seen audits requesting documentation of SCDM, pharmacies should consider documentation of their conversation as part of the vaccine administration record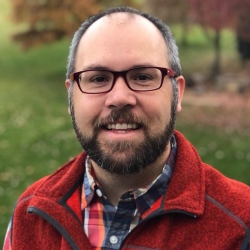 Latest posts by Eric Hartkopf, PharmD
(see all)
https://paaswp.s3.amazonaws.com/wp-content/uploads/2023/11/08150658/pexels-rfstudio-3825529.jpg
1371
1920
Eric Hartkopf, PharmD
https://paaswp.s3.amazonaws.com/wp-content/uploads/2021/03/24084106/Paas-National_Logo_RGB_transparency-224x300.png
Eric Hartkopf, PharmD
2023-11-01 15:02:44
2023-11-08 15:07:14
Advances in Respiratory Syncytial Virus (RSV) Prevention