At Your Own Risk: "Use as Directed"
How many times have you received a prescription for a bowel prep, starter pack, or pre-packaged taper where the directions simply state, "Use as Directed?" It is common for pharmacies to receive these medications, type "Use as Directed" for the patient label, bill the most common days' supply, and move on. Unfortunately, this practice can lead to audit recoupment since there is no mathematical way to calculate the days' supply for the claim without further clarification.
When receiving a "Use as Directed" prescription, you must contact the prescriber to find out if the patient is to follow the package directions or if the prescriber had directed the patient to take it in a different manner, possibly off-label. Once clarified, you can make a clinical note on the prescription and update the patient's label with the specific directions or "use as directed per package." These simple actions will save a lot of headaches when the next audit is sent.
PAAS Tips:
PBMs expect pharmacies to obtain clear and mathematically calculable directions, including starter packs and other unit of use packages
Prescriptions with "use as directed" instructions ALWAYS need further clarification and are an audit risk
Consider adding full instructions to the patient label

If full instructions do not fit on the label, make a copy of the instructions on the package and attach it to the prescription in case of an audit to show what was given to the patient at time of dispensing
If the prescriber states the patient is to use "per package instructions," make sure this is indicated on the label

A specific quantity should be present on the prescription and not be assumed to be the unit of use package quantity
Bill the appropriate days' supply based on the directions
Proper Clinical Notes include the following information:

Date (and preferably time)
Name and title of individual providing information
Specific information provided
Pharmacy staff initials

See the December 2022 Newsline article, What Do Bowel Preps, EpiPen®, and Migraine Medications Have in Common? for information on commonly audited medications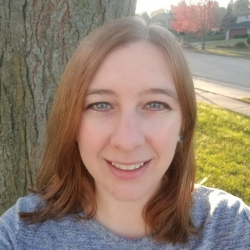 Latest posts by Jenevra Azzopardi, CPhT
(see all)
https://paaswp.s3.amazonaws.com/wp-content/uploads/2023/07/03134811/iStock-917598316.jpg
1278
1920
Jenevra Azzopardi, CPhT
https://paaswp.s3.amazonaws.com/wp-content/uploads/2021/03/24084106/Paas-National_Logo_RGB_transparency-224x300.png
Jenevra Azzopardi, CPhT
2023-07-23 13:31:47
2023-07-03 13:48:27
At Your Own Risk: "Use as Directed"