Automatic Prescription Refill Concerns
Many pharmacies use an automatic refill process to streamline the labor needed to fill prescriptions. Patients tend to have better adherence to taking their maintenance medications when automatically refilled, and inventory management can be smoother as well.
Unfortunately, automatic refills can also lead to waste or abuse if not managed properly.
This is why many state Medicaid plans do not allow automatic refills for their patients. MO HealthNet was just the latest Medicaid plan to prohibit automatic refills citing the following observations:
Participants receiving medications that were discontinued months prior;
Multiple strengths of the same medication when the prescriber changed doses but the pharmacy continued to autofill both;
Multiple products in the same drug class when the prescriber changes medications, but the pharmacy fills the old and the new medication; and
Pharmacies filling "as needed" medications each month, including migraine medications, rescue inhalers, and COVID tests, among others.
Unfortunately, PAAS National® has assisted with audits where the PBM is requesting proof of refill request. They required pharmacies to have a system in place to document that a patient requested a refill and note the date of request. Some of these audits were for Medicaid plans, some were simply audits where the patient had denied requesting the medication be filled possibly due to the patient misunderstanding the request by the PBM. In these cases, it is up to the pharmacy to prove that they filled the medication in accordance with a patient's wishes.
PAAS Tips:
Be aware, state pharmacy regulations may prohibit, or require additional documentation for, automatic refill programs
Medicare B requires Proof of Refill Request for supplies that are mailed and delivered, to confirm patient need and proof of exhaustion for previous supplies

Contact PAAS if you need a template

Avoid putting bulk items like inhalers, insulin, eye drops or topicals on med sync
Do not put "as needed" or controlled substance medications on med sync
Ensure the refill interval is at ≥ 90% utilization
If employing a med sync program, review our August 2022 Newsline article, Medication Synchronization: Possible Concerns
Read the September 2022 Newsline article, Automatic Mailing for Part D Patients, for more information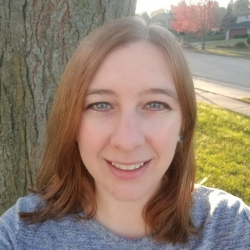 Latest posts by Jenevra Azzopardi, CPhT
(see all)
https://paaswp.s3.amazonaws.com/wp-content/uploads/2023/09/05135222/iStock-1303504461-e1695995420698.jpg
1423
1732
Jenevra Azzopardi, CPhT
https://paaswp.s3.amazonaws.com/wp-content/uploads/2021/03/24084106/Paas-National_Logo_RGB_transparency-224x300.png
Jenevra Azzopardi, CPhT
2023-09-15 13:41:12
2023-09-29 07:51:04
Automatic Prescription Refill Concerns