Best Practices for Dispensing GLP-1 Medications and Reducing Recoupment Risk
Pharmacies continue to see a large number of prescriptions for GLP-1 medications like Ozempic® and MounjaroTM and have concerns about the risk of PBM audits and recoupments. While PAAS National® sees audits for these medications every day, there are only a few audits where the PBM has pursued recoupment for off label use. However, with continued popularity of these medications, audit practices may change.
PAAS National®® previously discussed this topic in our February 2023 article, Ozempic® and MounjaroTM Prescriptions – Between a Rock and a Hard Place which included an in-depth discussion on the background of how PBM adjudication systems appear to handle these medications. Outlined below is a systematic approach that we suggest pharmacies consider when evaluating which scenarios pose the most audit risk and how to balance patient care, pushback from patients & prescribers, and audit risk.
Three different scenarios, ranked from lowest to highest risk:
Patient has confirmed type 2 diabetes mellitus (T2DM)
Patient does NOT have confirmed T2DM and claim pays at point-of-sale:

WITH utilization management edit (Prior Authorization)
WITH utilization management edit (Diagnosis Restricted)
WITHOUT utilization management edit

Prescription indicates it's for off-label use via directions or diagnosis code
The risk of PBM audit recoupment for "off label" use is non-existent in scenario #1. Additionally, #2a and #2b seem to have minimal risk as the PBM has identified the indication for use BEFORE approval and payment of the claim. Number #2c poses a higher potential for recoupment for off label use because the PBM is not confirming diagnosis upon adjudication. While it shouldn't be the pharmacists' responsibility to confirm a diagnosis (and CMS tends to agree), some PBMs have language in their provider manuals to define a 'clean claim' as one that is being used for a medically accepted indication (i.e., not for off-label weight loss). The #3 scenario is the highest risk because an auditor will be able to easily identify off-label use if the prescription is audited.
From a practical standpoint, it may be impossible for pharmacy staff to differentiate between #2b, and #2c if the pharmacy is sending a diagnosis code with every initial claim submission. If the prescriber does not provide a diagnosis code, consider sending initial claims without a diagnosis code so you can tell the difference. Beyond diagnosis code E11 (T2DM), PAAS is not aware of any other 'acceptable' diagnosis codes.
Unsurprisingly, PBMs continue to be mute on the subject – all too happy to collect rebates and administrative fees for high price drugs. Due to their lack of fiduciary duty to often uninformed Plan Sponsors (i.e., employers), utilization management edits are slow to implement. However, at $12,000 per patient annually, you can bet self-insured payors will figure it out quickly and push for recoupment of claims paid outside the benefit design. Consider reading the February 2023 AI Alert from Codoxo: Gains and Losses with Weight Loss Prescription Drugs. While a smaller auditing entity, Codoxo is providing analytics on prescribers and pharmacies dispensing weight loss drugs to Plan Sponsors looking for potential Fraud. Plan Sponsors can redesign the plan benefit and conduct audits, but they also, importantly, control which pharmacies participate in their network; and pharmacies disproportionately dispensing GLP-1s could find themselves out of network if they're an outlier.
Most pharmacies want to know what they should do with prescriptions that fit into the #2c or #3 bucket. While PAAS National® ® cannot tell you what is right for your pharmacy, there are three possible approaches with varying levels of patient & prescriber pushback and audit risk.
Approach
Pharmacy Action
Patient & Prescriber Pushback
Risk of PBM Audit Recoupment
Red Light

STOP

Refuse to dispense
High
Lowest
Yellow Light

SLOW DOWN

Tell patient the insurance plan may not cover unless type 2 diabetes and that you want to confirm coverage before dispensing
Moderate
Low
Green Light

GO

Dispense if paid claim
Low
Highest
Conservatively, PAAS would recommend pharmacies slow down by taking the yellow light approach. This minimizes risk of audit recoupment because you confirm that the payer knows why the patient is using the medication and that they approve before you dispense. While patients are eager to start therapy, these are long-term treatments, and patients are unlikely to suffer clinical harm while awaiting coverage confirmation. For those patients very eager to begin therapy, consider encouraging them to contact their insurance and prescriber to expedite a response.
PAAS Tips:
Pharmacists should review patient profile for medications that may imply a diagnosis of T2DM
Always obtain diagnosis code (ICD-10) for GLP-1 medications to show you performed "due diligence"

While reviewing a patient profile for proxy medications like metformin may be sufficient, inclusion of medications is not definitive for type 2 diabetes
Without a confirmed (and documented) diagnosis from prescriber, PBMs could conclude that you "didn't do enough"

If the prescriber does not provide a diagnosis code, send initial claims WITHOUT a diagnosis code to determine if the drug is diagnosis restricted

This will help in the event of a future audit if the claim is not diagnosis restricted, bolstering your defense as you can argue that the PBM/Plan "should have asked for proof of diagnosis upon adjudication"

If being used for T2DM (code E11), then there is no risk of audit recoupment for off-label dispensing
If being used for anything other than T2DM, then confirm coverage with insurance plan before dispensing (note, you will need to talk with prior authorization department and not the regular help desk)

Alternatively, consider obtaining a prescription for Wegovy® or Saxenda® – FDA approved GLP-1s for weight loss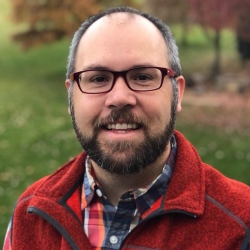 Latest posts by Eric Hartkopf, PharmD
(see all)
https://paaswp.s3.amazonaws.com/wp-content/uploads/2023/05/19170836/pexels-pixabay-53404.jpg
1278
1920
Eric Hartkopf, PharmD
https://paaswp.s3.amazonaws.com/wp-content/uploads/2021/03/24084106/Paas-National_Logo_RGB_transparency-224x300.png
Eric Hartkopf, PharmD
2023-05-30 17:05:04
2023-05-31 06:48:48
Best Practices for Dispensing GLP-1 Medications and Reducing Recoupment Risk