Best Practices: Medication Delivery
With the Public Health Emergency (PHE) for COVID-19 ending May 11, 2023, a return to pre-pandemic requirements for proving patient receipt of medications is anticipated. Many pharmacies have gotten into the habit of leaving medications at the door or in the mailbox for patients over the last three years and noting "Impacted by COVID-19" in place of a signature. Unfortunately, some pharmacies have run into problems with this procedure during audits due to patients deny ordering and/or receiving these medications. In some instances, the patient passed before the medications were delivered.
Review the PAAS Tips below to see what pharmacies can do to avoid audit problems when delivering medications.
PAAS Tips:
Always obtain and document patient consent prior to delivery of any auto-refilled or synchronized medications and provide a minimum of two reminders before each fill. See Automatic Mailing for Part D Patients from our September 2022 Newsline.
Coordinate the delivery when the patient or a representative would be home to accept the delivery.
Use extra caution when delivering medications for controlled substances, especially if outside the norm or being requested by a different family member.
Do not leave medication at the door or in the mailbox without obtaining a signature.
Without getting a patient signature, you do not know if the patient actually received their medication.
A picture of the package at the front door does not prove what was inside the package, nor does it prove where the package was delivered without a geotag on the picture.
If the pharmacy and patient have agreed to the risks of leaving a package in a mailbox or at the front door, the pharmacy should include a PAAS Trifold Mailer with a detailed description of the medications delivered for the patient (recipient) to complete and mail back.
Signature logs for delivery should also include a handwritten date received.
Auditors interpret preprinted dates as the date the delivery manifest was generated, not necessarily the date of actual receipt by the patient.
Point of sale (POS) signature logs for delivery must be monitored to ensure the actual date of receipt is recorded. Work with your software vendor to know your system's capabilities.
OptumRx only allows delivery by W-2 employees.
If delivering out of state, make sure you hold a non-resident pharmacy license for that state.
Read the February 2023 Newsline article, Are Your Delivery/Signature Logs PBM Compliant for 2023? for more information.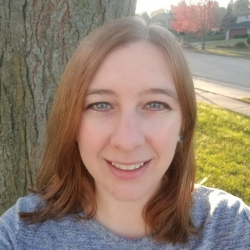 Latest posts by Jenevra Azzopardi, CPhT
(see all)
https://paaswp.s3.amazonaws.com/wp-content/uploads/2022/09/12102339/pexels-abstrakt-xxcellence-studios-2217613.jpg
1280
1920
Jenevra Azzopardi, CPhT
https://paaswp.s3.amazonaws.com/wp-content/uploads/2021/03/24084106/Paas-National_Logo_RGB_transparency-224x300.png
Jenevra Azzopardi, CPhT
2023-04-21 12:55:34
2023-04-10 12:58:13
Best Practices: Medication Delivery