BEWARE: Virtual On-Site Audits Are Coming!
If you haven't already noticed, most of the PBMs have resumed auditing practices and started issuing on-site audits the first week of August; however, these are not the on-site audits that you are used to. To practice social distancing and protect your staff (and theirs) most PBMs and audit companies have revised these audits as "virtual" and borrowed some elements from traditional desk and on-site audits to create a new Frankenstein's monster that shifts a large burden onto pharmacies.
While each PBM/audit company has their own unique nuances for these virtual audits, here are some general trends.
Elements from traditional on-site audit method:
You will be asked to respond to a host of compliance questions about your pharmacy operations – only by telephone instead of face to face. PAAS can help with the nuances for each PBM.
The comprehensive On-Site Credentialing Guidelines tool available under the "Tools & Aids" portion of the PAAS National® Member Portal can also help prepare you.
Most pharmacies report that these calls are about 20 minutes in length.
The auditor may want to see numerous licenses and certificates to ensure that your pharmacy is following contractual requirements. Since they can't visually observe these on your premises, you will need to submit copies.
The auditor may want to see the physical layout of your pharmacy including consultation area, sink, refrigerator, compounding lab, parking lot and pharmacy robot. Again, since they won't be at your pharmacy, they will expect you to take photographs.
Elements from traditional desk audit method:
You will be asked to submit copies of prescriptions and signature logs via fax, mail or electronic portal – in some cases your documentation deadline is before the phone interview, while in others it may be after.
Sample sizes tend to mirror onsite audits and could exceed 120 prescriptions and 100+ signature logs!
Some PBMs have provided up to 45 days to respond to accommodate for larger sample sizes.
PAAS Tips:
Notify PAAS if you receive a virtual audit notice so that we can help guide you through the process from start to finish

It is best to send us all pages of your audit notice before you start retrieving any documents; we will guide you through what to pull (and what you do not need to pull)

If you are a PAAS National® Fraud, Waste, & Abuse and HIPAA Compliance Program member, you currently have trial access to the PAAS Vault – a license tracking tool that can keep all your certificates and licenses in one place, easily accessible and at your fingertips. Make sure to check it out on the PAAS Member Portal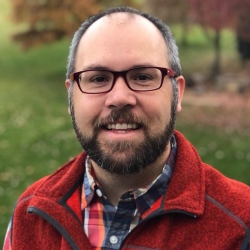 Latest posts by Eric Hartkopf, PharmD
(see all)
https://paaswp.s3.amazonaws.com/wp-content/uploads/2020/09/11105951/pexels-redrecords-%C2%A9%EF%B8%8F-2743739.jpg
426
640
Eric Hartkopf, PharmD
https://paaswp.s3.amazonaws.com/wp-content/uploads/2021/03/24084106/Paas-National_Logo_RGB_transparency-224x300.png
Eric Hartkopf, PharmD
2020-09-30 15:50:00
2022-01-04 16:29:01
BEWARE: Virtual On-Site Audits Are Coming!