Bill it Right: AndroGel® Pump 88 g vs 75 g
Pharmacies have recently reported receiving telephone calls from Caremark's audit department regarding claims for AndroGel® (testosterone) pump (and generics) related to incorrect package size billed. Pharmacies submitted 88 grams as indicated on the wholesaler ordering website and listed on the outside of the manufacturer's packaging, but Caremark representatives stated that 75 grams is the correct package size. Pharmacies subsequently contacted PAAS National®, concerned that Caremark was trying to underpay them for these products.
The correct billing unit as defined by NCPDP is 75 g. See further discussion below for more details.
According to the AndroGel® product labeling, Section 16 How Supplied/Storage and Handling
Each 88 g metered-dose pump is capable of dispensing 75 g of gel or 60 metered pump actuations; each pump actuation dispenses 1.25 g of gel.
Additionally, NCPDP (the organization that sets the industry standards for how drugs are billed) has posted QUIC Form Resolutions where participants such as manufacturers, payers, processors and providers can submit requests to NCPDP for discussion and clarification about certain products.
Here is the resolution from May 2011 NCPDP Workgroup 2 Meeting discussing AndroGel® Pump
Requested clarification for the billing unit quantity. At the May 2011 WG2 meeting the form was discussed. Issue: Clarification is requested regarding the billing quantity for AndroGel 1.62% metered-dose pump. The outer packaging and product label state "Total contents: 88 g." The labels also state "Multi-dose pump capable of dispensing 60 metered pump actuations" and "each actuation delivers 1.25 g of gel."  Based upon the latter statements, the pump is capable of delivering 75 g of gel.  Is the billing quantity 88 or 75?
Discussion: There was discussion on Androgel. There is a new strength of Androgel at 1.62 %. The label shows 88 grams but it only delivers 75 grams. The compendia have it listed differently and they need to be consistent. This product came out May 4th. It is anticipated that the compendia will coordinate the change to 75 grams at the end of the quarter. (note, subsequent to the meeting it was noted that all compendia changed the package size to 75 grams before the end of the quarter as the product was just launched).
Post WG Meeting Note: The Product Review and Billing Unit Exceptions Task Group discussed on their call of May 24th and it was agreed that 75 grams should be the package size.
PAAS Tips:
Wholesaler ordering websites may not list products in the same NCPDP billing unit or package size
A similar product that has unusual billing is CellCept® Oral Suspension (and generics) that list 175 mL on the outer packaging but only delivers 160-165 mL after reconstitution. NCPDP defines billing as 160 mL.
If you need help determining the appropriate billing quantity or unit of measure, please contact PAAS for assistance

If the patient is waiting at the pharmacy, please call PAAS at (608) 873-1342
If the patient is coming back at a later time, you can also send a question through the PAAS Portal under Questions? Safe Filling and Billing Advice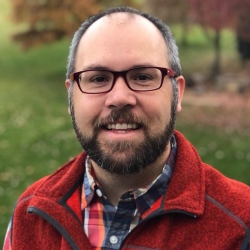 Latest posts by Eric Hartkopf, PharmD
(see all)
https://paaswp.s3.amazonaws.com/wp-content/uploads/2021/12/03105839/iStock-831652840.jpg
1278
1920
Eric Hartkopf, PharmD
https://paaswp.s3.amazonaws.com/wp-content/uploads/2021/03/24084106/Paas-National_Logo_RGB_transparency-224x300.png
Eric Hartkopf, PharmD
2021-12-17 10:54:00
2022-01-04 16:25:35
Bill it Right: AndroGel® Pump 88 g vs 75 g