Billing Insulin & Related Supplies – Medicare Part B vs Part D
PAAS National® analysts frequently field questions about billing insulin and related supplies – this can be particularly confusing when the patient has Medicare coverage. Coverage of insulin and related supplies may depend on both the type of Medicare benefit and how the item is being used. Specifically, insulin vials and alcohol swabs could be covered under either Medicare Part B or Part D!
Remember that Medicare patients could have prescription and medical benefits that are separate or combined.
Separate: stand-alone medical benefit Fee-for-Service (FFS), also known as "Original Medicare" + stand-alone pharmacy benefit through a Part D Plan (PDP)
Combined:  medical and pharmacy benefit under one roof (sometimes called Medicare Part C) through Medicare Advantage (MAPD) Plan
Here is a chart to help you identify the correct payer depending on the type of Medicare benefit and the item in question.
Pharmacy
Medical
Combined
Medicare Part D (PDP)
Original FFS Medicare

(Part B/DMEPOS)

Medicare Advantage

(MAPD)

Insulin supplies
 Insulin pen
Yes
No
Yes
 Insulin vial for self-administration
Yes
No
Yes
 Insulin vial for pump1
No
Yes
Yes
 Insulin syringes
Yes
No
Yes
 Alcohol Swabs for Part D drug2
Yes
No
Yes
 Alcohol Swabs for glucose testing
No
Yes
Yes
Testing Supplies
 Test Strips
No
Yes
Yes
 Lancets
No
Yes
Yes
A few nuances to keep in mind:
Generally, insulin for a pump is covered under Medicare Part B, unless the patient does not meet coverage criteria. See September 2020 PAAS Newsline article Billing Insulin for a Pump is Tricky, Especially for Medicare Patients for more details.
Alcohol swabs are only covered under Part D when used for a Part D "drug" (like insulin or Humira®) according to Section 10.5 of the CMS Prescription Drug Benefit Manual Chapter 6. Additionally, PBMs are likely to audit for high AWP alcohol swabs or when used in excess (i.e., if patient is to use both "before and after" injection). See August 2019 PAAS Newsline article Why Would Anyone Audit Alcohol Swabs? for more details.
PAAS Tips:
If you are unsure about a patient's Medicare coverage (PDP vs MAPD), then ask to see a copy of their card and look for "MAPD" or "Medicare Advantage" wording or call pharmacy help desk if needed
If a Medicare patient presents a prescription for insulin vials, clarify if self-administered or used in a pump

The instructions for use may make the route clear such that no clarifications are needed
The presence of insulin syringes on patient's profile may also make the route apparent

If a Medicare patient presents a prescription for alcohol swabs, clarify what they are being used with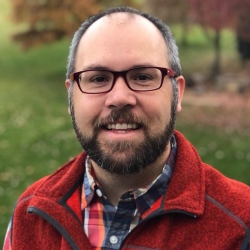 Latest posts by Eric Hartkopf, PharmD
(see all)
https://paaswp.s3.amazonaws.com/wp-content/uploads/2021/02/17115441/diabetes.jpeg
1080
1920
Eric Hartkopf, PharmD
https://paaswp.s3.amazonaws.com/wp-content/uploads/2021/03/24084106/Paas-National_Logo_RGB_transparency-224x300.png
Eric Hartkopf, PharmD
2021-10-21 08:51:09
2022-01-04 16:26:29
Billing Insulin & Related Supplies – Medicare Part B vs Part D