Billing Test Claims? It Can Cost You!
We have all been there – a prescriber calls the pharmacy to find out which prescription from a therapeutic category will be the most cost-effective for the patient. Without access to a plan formulary, the only way you can easily do this for the prescriber is to bill claims to the insurance one by one. Not only is this a time-consuming practice, it can also be costly because "test claims" are prohibited by most third-party payers.
Why would something that seems beneficial to a patient be prohibited? Unfortunately, test claims have been used by bad actors to maximize reimbursement from PBMs, often to the detriment of the plan, and even the patient. In a real-world example, a Florida pharmacy owner was recently convicted on two counts of soliciting and receiving illegal health care kickbacks and three counts of offering and paying illegal health care kickbacks. He was caught when billing test claims to maximize his reimbursement, then paying millions in kickbacks based on a percentage of the reimbursement to those willing to prescribe the most expensive drugs. He is currently awaiting sentencing which could include a maximum of 10 years in prison for each kickback count.
Another reason test claims are prohibited is because a pharmacy may forget to reverse a claim after testing it and receive payment for a prescription that does not exist, was not prescribed, purchased, or dispensed. This can financially impact the plan and can lead to mistakes and confusion for the patient regarding deductibles and coinsurance.
PAAS Tips:
Avoid test claims – any claim billed to a third-party should have a corresponding prescription in your records.
If a prescriber insists on checking formulary coverage, require them to authorize verbal orders for every claim submitted (with full prescription information).
If a claim is rejected, or the patient elects to not fill a prescription (and requests the hardcopy back), you still need to maintain a copy of the prescription for audit purposes.
Never "delete" prescription claims from your pharmacy software entirely – void or put on hold as a placeholder (even if billed under wrong patient by mistake).
Any claim sent to a third-party can be audited, even if reversed, so you must have a copy of the prescription available to send to an auditor to prove it was not a test claim.
Resist the Urge: Don't Reverse Claims After Receiving an Audit written in May 2023 Newsline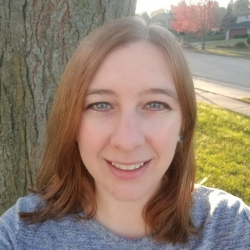 Latest posts by Jenevra Azzopardi, CPhT
(see all)
https://paaswp.s3.amazonaws.com/wp-content/uploads/2023/08/04112033/iStock-1459313027.jpg
1097
1920
Jenevra Azzopardi, CPhT
https://paaswp.s3.amazonaws.com/wp-content/uploads/2021/03/24084106/Paas-National_Logo_RGB_transparency-224x300.png
Jenevra Azzopardi, CPhT
2023-08-04 11:20:43
2023-08-04 11:20:44
Billing Test Claims? It Can Cost You!