Caremark Complex Compounds
PAAS National® analysts have recently worked with multiple pharmacies that received Compound Contract Violation notices from Caremark stating that the pharmacy must cease and desist submitting claims for "complex compounds" and reverse claims provided on an attached list. Letters state that failure to comply could result in network termination. In one instance, the notice was labeled "Second notice" and referred to a previously issued "First notice" reportedly issued in 2020, however the pharmacy had no record of the prior notice.
In each case, pharmacies reported that the claims were all non-sterile compounds, many of which were oral suspensions made with crushed tablets or topical creams made with bulk powders. Additionally, pharmacies stated that claims were paid at point-of-sale with no reject messages or need for overrides or prior authorizations.
Caremark's definition of "complex compounds" is not included in the notices sent to pharmacies, nor does it appear in the Pharmacy Provider Manual. Additionally, it is not related to the Level of Effort value submitted. PAAS first saw the definition provided in an Addendum to Caremark Provider Agreement Compounding: Limited Scope of Pharmacy Services in 2014 and was presented at the time as shown below:
'A non-complex compound is compound that is not complex, and a "complex compound" is defined as a compound that meets any one of the following three (3) elements:
(1) a mixture of chemicals that involve bulk chemicals (API), aliquots, or dissolutions of tablets and/or capsules;
(2) the route of administration does not remain in accordance with FDA-approved labeling/indications for each ingredient contained within the compound; or
(3) requires specialized equipment (unguator, ointment mill, etc.), training, or gowning or requires special environmental conditions to protect pharmacy staff and public.'
PAAS Tips:
See Section 2.02 of the 2022 Caremark Provider Manual for more details on becoming a complex compound provider for Caremark
Contact Caremark at CompoundApplicationTeam@CVSHealth.com to request authorization to bill complex compounds
It is unclear how serious Caremark is about this issue based on the issuance of multiple notices over many years without consequences and no hard rejections at point-of-sale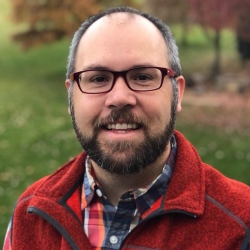 Latest posts by Eric Hartkopf, PharmD
(see all)
https://paaswp.s3.amazonaws.com/wp-content/uploads/2022/04/01115325/iStock-698207594.jpg
1281
1920
Eric Hartkopf, PharmD
https://paaswp.s3.amazonaws.com/wp-content/uploads/2021/03/24084106/Paas-National_Logo_RGB_transparency-224x300.png
Eric Hartkopf, PharmD
2022-04-20 11:46:00
2022-04-01 11:54:08
Caremark Complex Compounds