Caremark Invoice Audits – Pharmacy to Pharmacy Purchases
PAAS National® continues to see PBM audits increase as we get further out from the formal end of the COVID-19 Public Health Emergency. One disturbing trend is the number of invoice audits, particularly from Caremark. Oftentimes, Caremark will conduct a "combination" audit where they request copies of prescriptions and signature logs (a traditional desk audit) along with a request for pharmacy invoices that generally cover a 12-month period.
These audits are very large in size and scope, and we have noticed a new twist in enforcement on the invoice audits. Caremark outlines pharmacy network requirements for purchase invoices in the Pharmacy Provider Manual Section 8.05. Caremark states the following,
For those Covered Items received from other pharmacies, where permitted by and consistent with Law, Provider must obtain and maintain the entire Transaction Statement, Transaction History, and Transaction Information from the selling entities.
This mandate exceeds the federal DSCSA requirements that would otherwise allow pharmacies to make purchases from other pharmacies on an occasional basis under a "specific patient need" exception and NOT require communication of the 3Ts, comprised of Transaction Information (TI), Transaction History (TH), and Transaction Statement (TS). PAAS strongly opposes this requirement and will work with pharmacies to vigorously appeal any such invoice audit discrepancies.
Many pharmacies shop around for the lowest cost of goods and have purchased products from other pharmacies under DSCSA's specific patient need exemption. Remember that this exemption is intended to permit occasional (not routine) purchases to avert patient harm due to supply chain shortages, as patients may be harmed by not getting access to prescribed therapies. Pharmacies with higher volumes of these purchases may be accused of purchasing outside of the specific patient need exemption and buying for general stock, which is not in compliance with DSCSA. Purchasing from other pharmacies can introduce risk that product obtained is illegitimate and could cause patient harm.
While FDA's track and trace law (DSCSA) is not yet fully operational and many stakeholders are requesting that FDA delay enforcement (including APhA, NACDS, and NCPA), it seems that Caremark is trying to slap on an enforcement badge and bully pharmacies around in the meantime.
PAAS Tips:
Ensure that any pharmacy to pharmacy purchases qualify under DSCSA exemption of specific patient need
See December 2022 Newsline article, Pharmacy to Pharmacy Inventory Transfers – Buyer Beware! for additional discussion of risk and best practices for documenting such transactions
Please alert PAAS if you are subject to an invoice audit so that we can help you navigate the process as smoothly as possible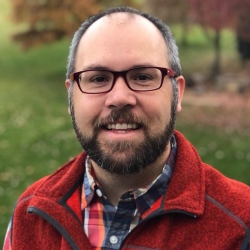 Latest posts by Eric Hartkopf, PharmD
(see all)
https://paaswp.s3.amazonaws.com/wp-content/uploads/2023/09/05133421/iStock-1463624487.jpg
768
1364
Eric Hartkopf, PharmD
https://paaswp.s3.amazonaws.com/wp-content/uploads/2021/03/24084106/Paas-National_Logo_RGB_transparency-224x300.png
Eric Hartkopf, PharmD
2023-09-11 13:31:11
2023-09-05 13:34:56
Caremark Invoice Audits – Pharmacy to Pharmacy Purchases