Caremark Memo: Novolog® and Novolin® ReliOn®
In March 2023, many pharmacies received a fax from Caremark labeled Claim Submission Education pertaining to claims billed for Novolog® and Novolin® ReliOn® NDCs. The Caremark memo includes a list of ReliOn® claims that the pharmacy billed and requests that pharmacies confirm if they have billed the correct NDC. If the NDC was submitted correctly, pharmacies must provide a copy of a wholesaler invoice and information to support DSCSA pedigree or track and trace (transaction statement, transaction history, transaction statement).
In theory, the ReliOn® branded insulins are made exclusively for Walmart and Sam's club pharmacies and Caremark is questioning if pharmacies billed the incorrect NDC or obtained products from an inappropriate source.
Here are the ReliOn® products under review:
Novolog (Rx only)
| | | |
| --- | --- | --- |
| | ReliOn® NDC | Retail NDC |
| 10 mL vial | 00169-2100-11 | 00169-7501-11 |
| 5×3 mL FlexPen® | 00169-2101-25 | 00169-6339-10 |
Novolin 70/30 (OTC)
| | | |
| --- | --- | --- |
| | ReliOn® NDC | Retail NDC |
| 10 mL vial | 00169-1837-02 | 00169-1837-11 |
| 5×3 mL FlexPen® | 00169-3007-25 | 00169-3007-15 |
Novolin N (OTC)
| | | |
| --- | --- | --- |
| | ReliOn® NDC | Retail NDC |
| 10 mL vial | 00169-1834-02 | 00169-1834-11 |
| 5×3 mL FlexPen® | 00169-3004-25 | 00169-3004-15 |
Novolin R (OTC)
| | | |
| --- | --- | --- |
| | ReliOn® NDC | Retail NDC |
| 10 mL vial | 00169-1833-02 | 00169-1833-11 |
| 5×3 mL FlexPen® | 00169-3003-25 | 00169-3003-15 |
PAAS Tips:
PAAS is not aware of any results or recoupments from these reviews
We suggest that pharmacies exercise caution when sourcing these insulin products, since 3 of the 4 products are over the counter (OTC), they fall outside of DSCSA pedigree requirements and wholesalers/distributors may not have track and trace documents to prove that products are legitimate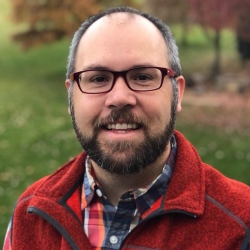 Latest posts by Eric Hartkopf, PharmD
(see all)
https://paaswp.s3.amazonaws.com/wp-content/uploads/2022/12/16170551/iStock-1216087705.jpg
1280
1920
Eric Hartkopf, PharmD
https://paaswp.s3.amazonaws.com/wp-content/uploads/2021/03/24084106/Paas-National_Logo_RGB_transparency-224x300.png
Eric Hartkopf, PharmD
2023-05-19 17:01:20
2023-05-19 17:01:20
Caremark Memo: Novolog® and Novolin® ReliOn®