Caremark Resumes Signature Log Requirements Effective May 12, 2023
Caremark issued a Pharmacy Update memo on March 8, 2023, stating that they would resume signature log requirements for audits effective May 12, 2023. This coincides with Health and Human Services (HHS) announcement that the formal COVID-19 public health emergency (PHE) will expire on May 11, 2023.
PAAS National® expects other PBMs to follow suit in short order and we recommend that pharmacies begin to transition staff and patients back to pre-pandemic workflow, if you have not done so already. Remember that upon audit, PBMs want to see at least three elements on signature logs – the prescription number, the date dispensed and the signature of patient or representative (some PBMs, like Humana, may also want to see the fill date or fill "number"). For prescriptions that are mailed, make sure that you maintain tracking/delivery confirmation as well.
PAAS Tips:
As Caremark is giving pharmacies 60 days of advanced notice of this policy change, we do not expect that they will be lenient in future audits, or provide any consideration for pharmacies that "did not know"
PAAS Audit Assistance members can check out the following Newsline articles for additional tips: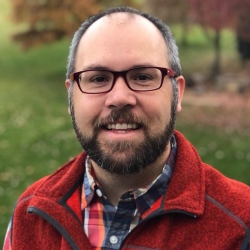 Latest posts by Eric Hartkopf, PharmD
(see all)
https://paaswp.s3.amazonaws.com/wp-content/uploads/2023/04/10141404/iStock-1465486648.jpg
1732
1732
Eric Hartkopf, PharmD
https://paaswp.s3.amazonaws.com/wp-content/uploads/2021/03/24084106/Paas-National_Logo_RGB_transparency-224x300.png
Eric Hartkopf, PharmD
2023-05-01 14:08:13
2023-04-10 14:14:25
Caremark Resumes Signature Log Requirements Effective May 12, 2023