Numerous PBMs are conducting audits and asking for proof of copay collection. This is relatively easy to respond to (albeit annoying) when patients have paid by check or credit card as there is a "paper trail" of the financial transaction. PAAS National® analysts have seen some pharmacies struggle to provide evidence of cash transactions as they do not have sophisticated point-of-sale systems that record the method of payment or they lack consistent cash handling policies and procedures, or both.
Of particular concern recently has been Caremark, who requires that pharmacies provide bank deposit slips as evidence of cash copays (the final step in the "paper trail" evidence). While, clearly, individual bills received from a patient at the register cannot be linked to a particular transaction, Caremark may be suspicious of large copays paid in cash and will demand to see bank deposit slips that exceed (in the aggregate) the amount of the individual copay.
If your pharmacy cannot provide sufficient evidence of copay collection, then PBMs may recoup claims during audit and potentially terminate your pharmacy agreement.
Consider the PAAS tips below to strengthen your cash handling procedures where needed.
PAAS Tips:
Don't wait for an audit, with Proof of Copay Collection requirements, to upgrade to an integrated Point-Of-Sale system. Benefits may include:

Creation of itemized sales receipts with date and time of sale, individual items sold, dollar amount of each item (e.g. copay) and method of payment received
Additional features often include:

Incorporate electronic signatures as proof of dispensing and acknowledgement of HIPAA notice of privacy practices
Link to OTC inventory levels for reporting and automatic reorder points
Link to pharmacy dispensing software to update a work queue, mark prescriptions as "sold" or even hard-stop prescriptions if trying to sell a certain number of days after fill date (may prevent dispensing beyond PBM return-to-stock window)
Query transactions such as when responding to a PBM audit or if a customer disputes payment amount or receipt of a medication at a later date

Develop or revise cash handling policies that include:

Making deposits to the bank at regular intervals (e.g., weekly)
Avoid taking money out of the register to run the business (e.g., buying stamps, staff lunch, etc.)
Balance the register at the end of every business day

Breakdown cash by denomination and document for comparison against the next deposit
Leave a set minimum amount for open of next business day
Additional funds should go into a safe until the next scheduled bank deposit
If you have a point-of-sale system, it should be able to reconcile every transaction of the day to ensure you have the right amounts on-hand and identify any lost payments or theft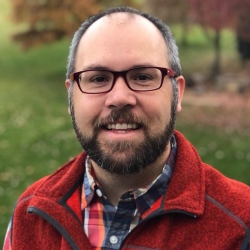 Latest posts by Eric Hartkopf, PharmD
(see all)
https://paaswp.s3.amazonaws.com/wp-content/uploads/2022/04/01114128/cash-register-g6fdc74477_1920.jpg
1282
1920
Eric Hartkopf, PharmD
https://paaswp.s3.amazonaws.com/wp-content/uploads/2021/03/24084106/Paas-National_Logo_RGB_transparency-224x300.png
Eric Hartkopf, PharmD
2022-04-14 11:35:00
2022-04-01 11:44:02
Cash Copay Collection