COVID-19 Oral Therapeutics Antiviral Billing Guidance
Two oral products have received Emergency Use Authorization for the treatment of COVID-19 infection – PaxlovidTM (Pfizer) and Molnupiravir (Merck). Both products are a 5-day course and are only authorized for dispensing pursuant to a patient-specific prescription or delegated collaborative practice agreement. Unfortunately, the FDA did not authorize independent prescribing by pharmacists.
Like the COVID-19 vaccines, oral therapeutics are purchased by the federal/state government and distributed to pharmacies at no cost. However, oral therapeutics are in very limited supply and only available to pharmacies that are part of the Federal Retail Pharmacy Program or directly from state health departments. Also, similar to the COVID-19 vaccine, oral therapeutics must be dispensed with no cost to the patient.
Billing
Here are some excerpts from
NCPDP Emergency Preparedness Guidance
on billing for free product:
Ingredient Cost Submitted (NCPDP field 409-D9) of "$0.00" (you may need to use "$0.01")
Basis of Cost Determination (423-DN) of "15"
Dispensing Fee Submitted (412-DC), submit your typical fee that you otherwise would for any other claim (e.g., $12.00)
Professional Service Code (440-E5) of "PE" due to extra consultation needed with these products
Incentive Amount Submitted (438-E3), submit additional fee associated with professional service code
Drug
NDC
Quantity
Common Dosing
Common Day Supply
PaxlovidTM 300 mg-100 mg tablet
00069-1085-30
30

20*

3 tablets BID x 5 days

2 tablets BID x 5 days (renal)*

5
Molnupiravir 200 mg capsule
00006-5055-06
40
*Renal dose adjustment for eGFR <60 but ≥ 30 mL/min
Reimbursement
While Medicare has covered COVID-19 vaccines under the Part B (medical) benefit, the oral therapeutics are a Part D (pharmacy) covered benefit. Medicare has not required plan sponsors to pay a dispensing fee, but instead "encourages" a dispensing fee. Commercial payers and Medicaid programs are expected to cover oral therapeutics under the pharmacy benefit and dispensing fee reimbursement may vary. The government has not required payers to cover oral products at all pharmacies and normal in-network limitations may apply.
Thus far, it appears that Part D Plans/PBMs are NOT providing reasonable reimbursement to pharmacies as evidenced by NCPA's letter to CMS on January 18, 2022.
PAAS Tips: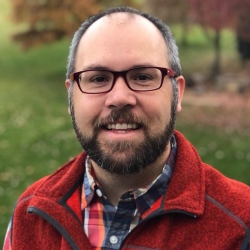 Latest posts by Eric Hartkopf, PharmD
(see all)
https://paaswp.s3.amazonaws.com/wp-content/uploads/2022/02/02110836/pexels-markus-spiske-3970332.jpg
1280
1920
Eric Hartkopf, PharmD
https://paaswp.s3.amazonaws.com/wp-content/uploads/2021/03/24084106/Paas-National_Logo_RGB_transparency-224x300.png
Eric Hartkopf, PharmD
2022-02-04 11:03:00
2022-02-02 11:13:30
COVID-19 Oral Therapeutics Antiviral Billing Guidance