COVID-19 Vaccine Billing Guidance
The light at the end of the tunnel is approaching as Operation Warp Speed delivered COVID-19 vaccines to healthcare workers and LTC residents in December 2020. There will certainly be bumps in the road, supply chain delays and allocations, which means that most patients will not be able to receive COVID-19 vaccines until mid- to late 2021.
The federal government has pre-paid for millions of vaccine doses and will be distributing them to health care providers at no cost, which means that when government-supplied vaccine becomes available at community pharmacies, you will not have to pay to acquire it. For vaccine doses supplied by the federal government, pharmacies may NOT charge patients for the vaccine itself, but may bill payers for the administration. The federal government has mandated coverage under Medicare Part B, Medicaid and Commercial insurance with no out-of-pocket costs to patients. The CARES Act also provides for reimbursement for uninsured patients through the Health Resources & Services Administration (HRSA).
Payer
Coverage and Billing Considerations
Medicare Part B

PHARMACY must enroll as Part B Provider (either as supplier type Pharmacy or Mass Immunizer)
Two-dose vaccine administration reimbursement = 1st dose $16.94, 2nd dose $28.39
Single-dose vaccine administration reimbursement = $28.39

Medicaid

May be covered under pharmacy or medical
All programs required to cover – FFS and Medicaid MCO
Reimbursement will vary

Commercial

May be covered under pharmacy or medical
Payers MUST cover it for both in-network AND out-of-network providers
Reimbursement will vary

Uninsured

Pharmacies may bill HRSA – managed by "OptumPay" (must be contracted) – not the same as OptumRx
The coverage for COVID-19 vaccine may be under the pharmacy benefit (via NCPDP standard) or the medical benefit (via CPT codes). Here is a summary of billing information known to PAAS National® as of December 23, 2020.
Vaccine
NDC-11
Billing Quantity
Days' Supply
Dose 1
Dose 2
Pfizer BioNTech
59267-1000-01
0.3 mL
1
SCC-02 to indicate "first dose"
SCC-06 to indicate "final dose"
Moderna
80777-0273-10
0.5 mL
1
NCPDP also recommends that pharmacy claims will need to submit the following for ZERO-COST vaccines:
Professional Service Code (440-E5) of "MA" (Medication Administered)
Ingredient Cost Submitted (409-D9) of $0.00 or $0.01
Incentive Amount Submitted (438-E3) to request payment for administration (e.g., $16.94 or $28.39)
Basis of Cost Determination (423-DN) of "15" (free product or no associated cost)
*New guidance sent 3/15/2021 and updated article published 4/2/2021, available to members in the PAAS Portal*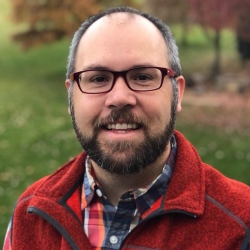 Latest posts by Eric Hartkopf, PharmD
(see all)
https://paaswp.s3.amazonaws.com/wp-content/uploads/2021/04/07121032/vaccination-5884515_1920.jpg
1280
1920
Eric Hartkopf, PharmD
https://paaswp.s3.amazonaws.com/wp-content/uploads/2021/03/24084106/Paas-National_Logo_RGB_transparency-224x300.png
Eric Hartkopf, PharmD
2021-04-01 12:10:00
2022-01-04 16:27:51
COVID-19 Vaccine Billing Guidance