Incorrect NDC or NPI Billed? Humana Requires Corrections
Humana has recently sent out another round of audits where either an incorrect NDC number or National Provider Identifier (NPI) was billed. The claim went through the switch at the time of fill, so why is Humana auditing these claims years later, and how do they know these data fields had incorrect information?
These are likely Medicare claims that have been found to be invalid through retroactive validation of Prescription Drug Event (PDE) records by CMS. Humana must fix the incorrect information or face recoupment if it cannot be resolved.
An incorrect NDC is found when the NDC on the claim is billed before that NDC's marketing start date, after the marketing end date, or not on the Food and Drug Administration's (FDA) NDC Structured Product Labeling (SPL) Data Elements (NSDE) list. A pharmacy should not have access to a specific NDC before the marketing start date. The marketing end date will be the expiration date of the last lot manufactured of that NDC, so a pharmacy should not be filling that NDC any longer if following proper out-date procedures.
An incorrect NPI is found when a pharmacy inadvertently bills a claim under the wrong prescriber or when the PBM believes the prescriber billed does not have prescriptive authority. Many times, this happens when two practitioners in the area have the same first and last name. If the NPI billed does not have prescribing authority (e.g., occupational therapist, psychologist, or registered nurse), the claim could flag for further review. Some states may allow certain practitioners to have prescriptive authority that may not be allowed in other states (e.g., certified nurse midwives). In these cases, the pharmacy must prove the practitioner has prescribing authority in the state, usually through searching a state license database.
In both of these cases, Humana wants the pharmacy to investigate what happened to correct the claim. Humana knows that the claims may be too old to be corrected by the pharmacy, so they simply want the pharmacy to write in the correct information on the Claim Detail Sheet and send it back to Humana for them to correct (i.e., figure out which NDC was in stock on that date or which NPI should have been billed).
PAAS Tips:
Ensure correct NDC billing – this will also help in case of an invoice audit later
Confirm the correct prescriber is billed – this can be educational for some audits but others will recoup
For more information regarding this topic, and to find the Comprehensive NDC SPL Data Elements File (NSDE), visit https://www.fda.gov/ForIndustry/DataStandards/StructuredProductLabeling/ucm240580.htm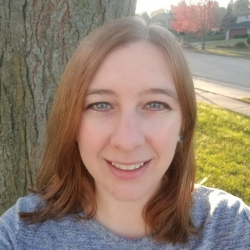 Latest posts by Jenevra Azzopardi, CPhT
(see all)
https://paaswp.s3.amazonaws.com/wp-content/uploads/2023/07/03135421/iStock-1337049301-1.jpg
1281
1920
Jenevra Azzopardi, CPhT
https://paaswp.s3.amazonaws.com/wp-content/uploads/2021/03/24084106/Paas-National_Logo_RGB_transparency-224x300.png
Jenevra Azzopardi, CPhT
2023-07-25 13:48:56
2023-07-03 13:54:34
Incorrect NDC or NPI Billed? Humana Requires Corrections