Insulin Glargine (Winthrop) – Unbranded Biologic of Lantus®
Insulin glargine labeled by Winthrop U.S. came to market in May 2022, and with it a lot of additional confusion regarding pharmacy level substitution.
Keen eyed observers will notice that Winthrop is "a Sanofi company", and that both Lantus® and insulin glargine (Winthrop) have the same Biologics Licensing Application (BLA) number BLA021081 – which makes it an "unbranded biologic" of Lantus®.
Please see a few important notes about unbranded biologics from FDA Purple Book FAQ #9:
Unbranded biologics are not separately listed in FDA Purple Book
Unbranded biologics are not the same as an interchangeable biosimilar
Unbranded biologics are considered by FDA to be equivalent to its brand name biological product because it is the same product as the brand name biological product under the same BLA
Remember that pharmacy level substitution of a reference product is only allowed if biologic drugs are either (i) identified as interchangeable OR (ii) an unbranded biologic with the same BLA number. For biologic drugs that don't fall into these two categories, you must obtain prescriber approval prior to substituting.
Here is a summary table of how to understand insulin glargine products:
Prescription written as:
Okay to substitute WITHOUT prescriber approval (if allowed by state law)
Lantus®

BLA 021081

Reference Product

Insulin glargine (Winthrop)

BLA 021081

Unbranded biologic

Semglee®

BLA 761201

Reference Product

Insulin glargine-yfgn (Mylan)

BLA 761201

Unbranded biologic

Basaglar®

BLA 205692

Reference Product

Lantus®
Yes
Yes
Yes
Yes
No
Semglee®
Yes
Yes
Yes
Yes
No
Basaglar®
No
No
No
No
Yes
Insulin glargine*
Yes, however consider clinical context – has patient taken one product previously?
*Treat this like a situation where prescription is written as "albuterol sulfate HFA inhaler"
PAAS Tips:
Unbranded biologics should be treated in the same way as an authorized generic.
State pharmacy laws may limit biosimilar interchangeability, but this does not apply to unbranded biologics. For information about your state laws:
See updated Insulin Medication Chart under the Tools & Aids section of the PAAS Member Portal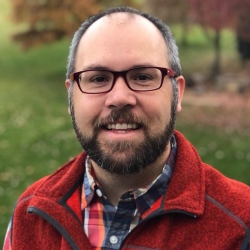 Latest posts by Eric Hartkopf, PharmD
(see all)
https://paaswp.s3.amazonaws.com/wp-content/uploads/2022/03/16085832/pexels-thirdman-5922094.jpg
1280
1920
Eric Hartkopf, PharmD
https://paaswp.s3.amazonaws.com/wp-content/uploads/2021/03/24084106/Paas-National_Logo_RGB_transparency-224x300.png
Eric Hartkopf, PharmD
2022-07-01 13:45:09
2022-07-01 14:00:21
Insulin Glargine (Winthrop) – Unbranded Biologic of Lantus®