LifeScan Extortion – Diabetic Test Strip "Authorized Distributors"
For the second time in the last three years, numerous pharmacies have received, what PAAS National® would consider extortionary, letters from LifeScan. These letters state the pharmacy has a discrepancy between purchases (from their authorized distributor) and rebates paid to PBMs for the pharmacy's claims of diabetic test strips, specifically OneTouch® Verio® and Ultra®. The letters threaten the pharmacy to pay LifeScan to resolve the shortage or else LifeScan will notify PBMs and withhold rebates to incentivize the PBMs to come after the pharmacies.
The manufacturer of OneTouch® Ultra® and OneTouch® Verio® branded test strips has collected data from PBMs regarding pharmacy dispensing (via rebate claims) and from authorized distributors regarding pharmacy purchasing information to conclude where they have paid inappropriate rebates to PBMs.
Since diabetic test strips are OTC medical devices, they fall outside of the FDA's Drug Supply Chain Security Act (DSCSA) and have been a long-time concern for manufacturers and regulators due to counterfeit and gray market products. Because of this regulatory blind spot, manufacturers have created, and publicly posted, lists of "authorized distributors". These supply chain partners have agreed to manufacturer terms and conditions, including provisions that they will not purchase or sell counterfeit or diverted goods or sell any authorized product to non-authorized distributors.
Listed below are the major diabetic test strip manufacturer websites (not all inclusive) where you can validate that your suppliers are authorized. If your wholesaler is not on the list, then you should question where they received their product from.
Abbott https://www.diabetescare.abbott/support/distributors.html
Ascensia https://www.ascensiadiabetes.com/ (click on "distributors" at the bottom of the page)
LifeScan genuineonetouch.com
Roche https://rxvp.accu-chek.com/welcome/adr_list
Trividia HealthTM https://www.trividiahealth.com/where-to-buy/
Test strips purchased from non-authorized distributors may be offered at a lower sticker price, but these front-end savings may disappear on the back-end if you are subject to a PBM audit. Additionally, your patients may be at risk if the products are counterfeit and the measurements are not reliable.
Caremark and Express Scripts revised their Pharmacy Provider Manuals in 2016 in response to a large Abbott lawsuit against 57 wholesalers for reimporting foreign product in 2015 and they aggressively targeted pharmacies with invoice audits to recoup lost rebate payments from Abbott. OptumRx does not explicitly require pharmacies to use authorized distributors for diabetic test strips; however, they require pharmacies to be purchasing from an NABP Accredited Drug Distributor and a wholesaler who is licensed in your state (i.e., not OTC distributors).
Lastly, two state boards of pharmacy (CA, NJ) have explicit rules for pharmacies that require purchases of diabetic test strips directly from the manufacturer or their authorized distributors. The California Board of Pharmacy even has a website where pharmacies can find most of the manufacturer authorized lists in one place.
PAAS Tips:
Contact PAAS (608) 873-1342 or info@paasnational.com if you are in receipt of a LifeScan letter regarding purchase discrepancies or a PBM audit showing an invoice shortage for considerations on how to respond
To mitigate risk, PAAS suggests that pharmacies consider purchasing all diabetic test strips from wholesalers that meet the following criteria:

On the manufacturer's authorized distributor list
Have NABP Drug Distributor Accreditation
Licensed in your state as a drug wholesaler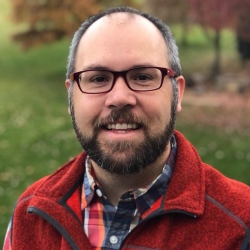 Latest posts by Eric Hartkopf, PharmD
(see all)
https://paaswp.s3.amazonaws.com/wp-content/uploads/2023/06/01152834/iStock-1187555473.jpg
1280
1920
Eric Hartkopf, PharmD
https://paaswp.s3.amazonaws.com/wp-content/uploads/2021/03/24084106/Paas-National_Logo_RGB_transparency-224x300.png
Eric Hartkopf, PharmD
2023-06-17 15:23:06
2023-06-01 15:28:51
LifeScan Extortion – Diabetic Test Strip "Authorized Distributors"