Medi-Span® Generic Product Identifier
Health Information Technology vendors in the pharmacy industry utilize large drug compendia databases to manage electronic drug files so that electronic transactions are all "speaking the same language". The two largest databases are Medi-Span® and First Databank.
These compendia have hundreds of datapoints for every drug product in the marketplace and some of these datapoints may be subject to frequent changes (e.g., pricing fields such as AWP, WAC, NADAC, etc.) while others are static (e.g., unit of measure).
Drug wholesalers (e.g., McKesson) and Pharmacy Software Management Systems (e.g., PioneerRx) rely on these drug compendia to build out their platforms and regularly update pricing files.
Medi-Span® uses a proprietary14-digit hierarchy system called Generic Product Identifier (GPI) to organize drug products at seven levels including drug group, class, subclass, base, name, dose form, and dose strength. Unfortunately, this hierarchy does not include information about FDA therapeutic equivalency which may lead pharmacies to come to the wrong conclusion about which products may, or may not, be substituted without prescriber approval.
Wholesaler online ordering systems and Pharmacy Software that rely on GPI hierarchy alone may yield both false positives (imply that products may be substituted) and false negatives (imply that products may not be substituted).
Examples that may cause problems include:
BX rated generics
Albuterol sulfate inhalers
Insulin glargine products (Lantus®, Basaglar®, Semglee®)
The best resources to determine if products may be substituted without prescriber approval are the FDA Orange Book and Purple Book.
PAAS Tips:
Review FDA Orange Book or Purple Book for information about equivalency and interchangeability
Call PAAS National® at (608) 873-1342 if you are unclear if products may be substituted without prescriber approval
Find more details about Medi-Span® GPI here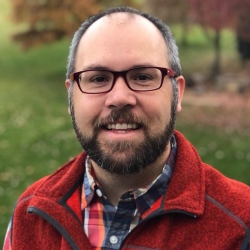 Latest posts by Eric Hartkopf, PharmD
(see all)
https://paaswp.s3.amazonaws.com/wp-content/uploads/2022/05/10155103/iStock-1133924836.jpg
1418
1920
Eric Hartkopf, PharmD
https://paaswp.s3.amazonaws.com/wp-content/uploads/2021/03/24084106/Paas-National_Logo_RGB_transparency-224x300.png
Eric Hartkopf, PharmD
2022-05-12 15:46:00
2022-05-10 15:52:59
Medi-Span® Generic Product Identifier