Medicare Part B Requires a Claim Modifier If You Are Not Collecting Patient Signatures!
On March 13, 2020, the Secretary of the Department of Health & Human Services (HHS) authorized waivers under Section 1135 of the Social Security Act to relax certain administrative rules to ease burdens on Medicare providers and suppliers to more easily provide care during the COVID-19 pandemic. The "1135 blanket waivers" include, among other things, waiving the enrollment fee for Medicare B Providers for those pharmacies that want to provide COVID-19 testing and the requirement to obtain patient signatures for proof of delivery for DME Supplies such as diabetic test strips. These waivers are retroactive to March 1, 2020 and are effective until the end of the emergency declaration.
On April 6, 2020, CMS issued Interim Final Rules with Comment (CMS-1744-IFC & CMS-5531-IFC) and the DME Medicare Administrative Contractors (MACs) issued bulletins in late May explaining that suppliers must include a "CR" modifier and include a narrative of "COVID-19" for claims where patient signatures were not obtained as proof of delivery. Claims that do not include the modifier and narrative may be subject to denial.
Here is an excerpt from the DME MAC joint bulletin:
'Suppliers should continue to use the appropriate modifiers, including the KX modifier where applicable, for all HCPCS codes included in the NCDs and LCDs listed above. In addition, the CR modifier (CATASTROPHE/DISASTER RELATED) should be added to the HCPCS code(s) billed. Finally, suppliers are instructed to enter "COVID-19" in the NTE 2400 (line note) or NTE 2300 (claim note) segments of the American National Standard Institute (ANSI X12) format or field 390-BM of the National Council for Prescription Drug Program (NCPDP) format. These abbreviations may also be used in Item 19 of the CMS-1500 claim form.'
If your pharmacy dispensed DMEPOS items and did not obtain a patient signature as proof of delivery on or after March 1, 2020, then you must include
this CR modifier and COVID-19 narrative.
If you have already dispensed claims without this CR modifier and COVID-19 narrative, then you should file a reopening with the DME MAC to ensure that these claims are not subject to audit recoupments in the future. If you are unable to file a reopening and subsequently have claim denials during an audit, you will still have the full appeal process available.
PAAS has reached out to both DME MACs and they have confirmed that pharmacies should submit reopenings to adjust the necessary claims to include both the CR modifier and a narrative stating "COVID-19".
PAAS Tips:
We suggest that pharmacies contact their DME claims processor (such as Change Healthcare, EZ DME, or OmniSYS) for technical support on how to include the CR modifier on appropriate claims
Pharmacies should contact their local DME MAC (CGS or Noridian) for assistance with filing claim reopenings

Reopenings may be available by telephone, in writing or electronically on the DME MAC portal
Reopenings may be completed within one year of claim submission
CGS Jurisdiction B (844-240-7490), Jurisdiction C (866-813-7878)
Noridian Jurisdiction A (866-419-9458), Jurisdiction D (877-320-0390)

For more information, you can review: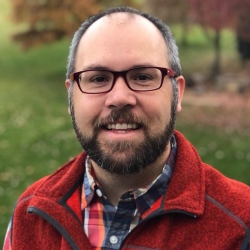 Latest posts by Eric Hartkopf, PharmD
(see all)
https://paaswp.s3.amazonaws.com/wp-content/uploads/2021/07/21161748/pen-1743189_1920.jpg
1280
1920
Eric Hartkopf, PharmD
https://paaswp.s3.amazonaws.com/wp-content/uploads/2021/03/24084106/Paas-National_Logo_RGB_transparency-224x300.png
Eric Hartkopf, PharmD
2020-07-21 16:13:00
2022-01-04 16:29:19
Medicare Part B Requires a Claim Modifier If You Are Not Collecting Patient Signatures!