Medication Synchronization: Possible Concerns
Medication synchronization programs have many benefits for community pharmacies (and your patients) – improved workflow of your team, leaner "just in time' inventory replenishment and fewer patient trips to the pharmacy.
Unfortunately, medication synchronization also poses a threat of waste or abuse if it goes off the rails. PAAS National® analysts have noticed PBMs auditing for refills of high-cost maintenance medications that seem to be filled especially early every month (e.g., every 23 days on a 30 days' supply) – remember that PBM audit algorithms are looking for FWA conducted by bad actors and will use data analysis as a reason to audit your pharmacy if the claims look suspicious.
Most independent pharmacies can tell numerous stories about patients bringing in large quantities of unwanted or unused medications that they received from a PBM mail-order pharmacy because the refills just kept coming. In fact, Express Scripts was named in a recently unsealed False Claims Act lawsuit from 2019 due to automatic refills of medications for TRICARE beneficiaries. The complaint states that Express Scripts set up 90-day supply medications for refill on day 60 (of 90) which represented only 67% utilization. Over time these early refills accumulated such that over a one-year period patients would have received nearly 500 days' worth of medication. Surely, these extra fills benefitted the dispensing pharmacy, but at an inappropriate cost to patients and plan sponsors.
See the tips below to ensure that your medication synchronization program will stand up to PBM scrutiny and keep you out of harm's way.
PAAS Tips:
Be aware, State pharmacy regulations may prohibit, or require additional documentation for, automatic refill programs
Payer restrictions may also apply (e.g., Medicare B/D and Medicaid)
Automatic mailing and delivery of prescriptions often have additional requirements
Best Practices for Med Sync include:

Having patients opt in for med sync (preferably with a retrievable signature to support enrollment documentation)

Consider annual reverification

Cycling prescriptions at ≥ 90% utilization
Avoid putting bulk items like inhalers, insulin, eye drops or topicals on med sync
Do not put "as needed" (aka PRN) or controlled substance medications on med sync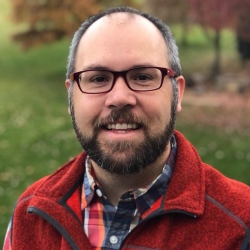 Latest posts by Eric Hartkopf, PharmD
(see all)
https://paaswp.s3.amazonaws.com/wp-content/uploads/2022/08/08102945/iStock-1268317916.jpg
1280
1920
Eric Hartkopf, PharmD
https://paaswp.s3.amazonaws.com/wp-content/uploads/2021/03/24084106/Paas-National_Logo_RGB_transparency-224x300.png
Eric Hartkopf, PharmD
2022-08-19 10:25:00
2022-08-08 10:31:39
Medication Synchronization: Possible Concerns