Off-Label Use Not Covered Under Medicare Part D
PAAS National® has seen an increase in audit results from Elixir where the pharmacy was cited for "Claim not covered under Medicare Part D (NPD)." These claims were billed for Diclofenac 3% gel, which is only FDA approved for the treatment of actinic keratosis, a rough, scaly patch on the skin that can become cancerous. The prescriptions had directions indicating that the medication was being used for pain or discomfort, in other words, being used off-label.
PAAS has also seen the NPD discrepancy when pharmacies bill insulin used in a pump to Medicare Part D instead of Part B, or when intravenous (IV) injectable antibiotics are used in footbaths. While it may seem that PBMs selectively enforce these provisions, the reality is they're pursuing easy targets with high rewards. Audits leverage sophisticated algorithms to identify these claim outliers. Expensive medications with narrow therapeutic indications only increase the likelihood of an audit. Prescriptions being used within FDA guidelines are much less likely to be identified as being used off-label. Consider a Medicare Part D claim for WegovyTM that gets rejected, only to have the prescriber send over a new prescription for Ozempic® 2.5 mg weekly. Not only does the PBM see the original rejection, but they also see an abnormally large quantity of Ozempic ® in correlation to its days' supply. See our November 2021 article, Beware: Same Ingredients, Different FDA Indications. Every pharmacy wants to help the patient, but you must be mindful of the audit risk.
Section 1860D-2(e)(4) of the Social Security Act defines medically accepted indications for the Medicare Part D program by referencing Section 1927(k)(6). It states that a medically accepted indication is "any use for a covered outpatient drug which is approved under the Federal Food, Drug, and Cosmetic Act, or the use of which is supported by one or more citations include or approved for inclusion in any compendia described in subsection (g)(1)(B)(i)".
Section 1927(g)(1)(B)(i) lists the three compendia including:
American Hospital Formulary Service Drug Information (AHFS)
United States Pharmacopeia-Drug Information (or its successor, which is Micromedex)
DRUGDEX Information System (also Micromedex).
These NPD discrepancies can be difficult to appeal, so remember to send PAAS your audits as soon as you receive them to have the best chance for success.
PAAS Tips:
Medicare gives preference to a "pay & chase" model when it comes to claims – they want their members to receive needed medications and will pay the claim at point-of-sale assuming the medication is being used in an FDA approved manner
Check Medicare Part D prescriptions for indications in the directions or diagnosis fields that might indicate unapproved FDA uses or when quantity/dosages exceed FDA guidelines
If a medication is being used off-label, find a published study in American Hospital Formulary Service Drug Information, United States Pharmacopeia-Drug Information, or DRUGDEX Information System showing clinical appropriateness of the medication being used in the prescribed manner.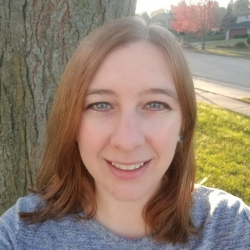 Latest posts by Jenevra Azzopardi, CPhT
(see all)
https://paaswp.s3.amazonaws.com/wp-content/uploads/2021/12/22104811/iStock-1139460997.jpg
799
1313
Jenevra Azzopardi, CPhT
https://paaswp.s3.amazonaws.com/wp-content/uploads/2021/03/24084106/Paas-National_Logo_RGB_transparency-224x300.png
Jenevra Azzopardi, CPhT
2022-03-24 09:08:00
2022-03-16 09:46:18
Off-Label Use Not Covered Under Medicare Part D