Prime Therapeutics and Express Scripts Partnership Muddies On-site Audits and Results
In December of 2019, Express Scripts (ESI) and Prime Therapeutics LLC (Prime) announced a three year partnership "designed to deliver more affordable care for clients and their members by enhancing pharmacy networks and pharmaceutical manufacturer value." This partnership was designed to allow both companies to operate independently with ESI providing services to Prime, including performing some audits.
This partnership has led to some confusion for pharmacies since on-site audits have resumed around the country. ESI has been sending out numerous audit notices, all with ESI branding, which includes phrasing that the audit "may include one or more claims submitted to Prime Therapeutics, LLC." If pharmacies miss this sentence, they may be underprepared when the auditor arrives having only reviewed ESI documents and forgetting to review Prime claims, and associated documents, as well.
Further confusion arises when results are returned. These results may be emailed to the pharmacy by an ESI auditor and include estimated chargeback amounts. The email may note that any estimated recoupments for Prime claims are automatically generated as 50% or 100% recovery based on the type of discrepancy found. The email also briefly states that Prime will send a statement with actual recoupment amounts once the audit is final.
Once the audit is final, and the pharmacy receives this Claim Adjustment Report from Prime, they may be confused again! This document will come with Prime branding, not ESI, and will have no link to the original audit beyond the prescription numbers that had been audited. Pharmacies may have a hard time understanding where this statement came from if they do not recall the brief mentions of Prime throughout the ESI audit process.
These adjustment reports will include the actual recovery amount and any refunds owed to the patient, usually due to a copay change. The pharmacy is expected to give this refund amount back to the patient and keep a record of doing so. Pharmacies are not allowed to request reimbursement from the patient if additional copays were incurred since the pharmacy is responsible for submitting claims correctly at the time of dispensing.
PAAS Tips:
Send audit notices to PAAS National® as soon as you receive them for assistance deciphering requirements
Send all audit results to PAAS to ensure appeal requirements are fully understood
See June 2019 Newsline Prime Audit Adjustments Now Include All Claims for a more in-depth discussion of Prime's Claim Adjustment Report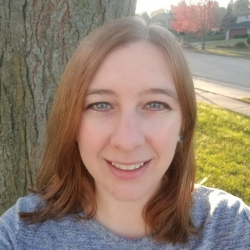 Latest posts by Jenevra Azzopardi, CPhT
(see all)
https://paaswp.s3.amazonaws.com/wp-content/uploads/2022/06/07123327/pexels-savvas-stavrinos-814544.jpg
1280
1920
Jenevra Azzopardi, CPhT
https://paaswp.s3.amazonaws.com/wp-content/uploads/2021/03/24084106/Paas-National_Logo_RGB_transparency-224x300.png
Jenevra Azzopardi, CPhT
2022-06-22 12:29:00
2022-06-07 12:33:42
Prime Therapeutics and Express Scripts Partnership Muddies On-site Audits and Results