Telemedicine Audits: Are Your Prescriptions Legitimate?
During the Public Health Emergency, telemedicine has become a convenient, and much more common, way for patients to communicate with their healthcare team; especially when patients and healthcare facilities are wary of in-person appointments. Unfortunately, telemedicine also continues to be an easy target for bad actors, with pharmacies being caught in the middle.
In August, Prime Therapeutics reported that telemedicine schemes contributed to a 60% increase in reported false claims during 2020. In one investigation, Prime pointed to a pharmacy's use of "high-risk, low-value" products that allowed a pharmacy to transmit $300K in their first month of doing such business. This pharmacy was terminated from the network, reported to the Board of Pharmacy and Department of Insurance, and had funds recouped.
Another example is the DEA's announced criminal charges in a September 17, 2021 press release against 138 defendants across 31 federal districts for alleged participation in fraud schemes including $1.1 billion in telemedicine fraud. Court documents noted that telemedicine executives paid doctors and nurse practitioners to order unnecessary equipment, tests, and pain medications either without having any patient interaction or after a simple phone call with the patient whom they had never met or saw for a medical purpose. Fraudulent claims were then submitted to Medicare and other government insurers, including for telehealth consultations that did not happen in the way they were represented to the insurers. Profits made off these schemes were found to have been spent on luxury items like yachts, vehicles, and real estate.
How does a pharmacy avoid the bad actors in telemedicine and still help their legitimate patients? Background research may be necessary to understand whether prescriptions were generated from a real patient-prescriber relationship and are medically necessary. The following items should be considered before dispensing any telemedicine prescription.
Prescription:
Does the prescription conform to all state and federal laws?
Is the prescription a template form?

Is every prescription for the same drug, quantity, directions, and refills regardless of a patient's individual treatment needs?
Are the drugs listed all high-cost products and/or have clinically appropriate lower cost alternatives?
Does the prescription include substitution cascades or overly broad substitution allowances without consultation with the prescriber needed?
Forms with pharmacy branding can lead to problems with patient steering/patient choice laws.

How many items are prescribed?
Why did the prescription come to your pharmacy?

Is this a regular patient of yours?
Was the patient referred to your pharmacy by the prescriber?
Is there an intermediary routing the prescription to you like a marketing company or a pharmacy that never fills prescriptions but only transfers them out?

How did the prescription come to your pharmacy?

Facsimile? E-prescription?
Transfer?
Email/Drop Box are red flags
Patient:
Is this a regular patient?

If not, where is their regular pharmacy?
Why did their prescription come to you?

Are you filling all the patient's medications or just the telemedicine ones?
Did the patient request the medication be filled?

Some PBMs are requiring proof that the patient requested a medication be filled in the form of a documented conversation with the patient by the pharmacy.

Why is the patient utilizing telemedicine?

Is the patient in a rural area with little access to healthcare?
Is the patient being treated by a specialist not available locally?
Online surveys or telemarketing calls are a red flag.

Is there a legitimate patient/prescriber relationship?

Does the patient regularly see this prescriber?
Does the patient live in the same area where the prescriber's office is located?
Would you be able to obtain medical records to validate this relationship?
Prescriber:
Is this the patient's regular prescriber or healthcare system?
Is there a legitimate patient/prescriber relationship (see above) and could you prove it if asked?
Is the prescriber licensed in the state where the patient resides?
Is the medication prescribed within the prescriber's scope of practice?
How were healthcare services provided?

Video chat?
Simple telephone call?

Who paid the prescriber for the telemedicine encounter/visit?

Patient or health plan?
If the pharmacy or a marketing company paid for the visit, this could be seen as an illegal kickback.
Further exemplified by the US Department of Health and Human Services-Office of Inspector General report issued October 18, 2021, 84% of Medicare beneficiaries who received telehealth services had an established relationship with the provider prior to the telehealth visit.
Finally, if your pharmacy does fill prescriptions for telemedicine, and you determine the prescriptions are legitimate, you also need to follow any state Boards of Pharmacy pertaining to mailing or delivery of prescriptions. This includes confirming if your pharmacy needs to be licensed in a state other than your own that you may be shipping medications to and within PBM contractual limits that may prohibit mailing or delivery outside a certain mile radius of your pharmacy.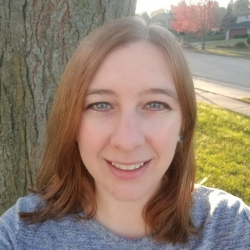 Latest posts by Jenevra Azzopardi, CPhT
(see all)
https://paaswp.s3.amazonaws.com/wp-content/uploads/2021/11/01154739/doctor-gf4fdcf06d_1920.jpg
1057
1920
Jenevra Azzopardi, CPhT
https://paaswp.s3.amazonaws.com/wp-content/uploads/2021/03/24084106/Paas-National_Logo_RGB_transparency-224x300.png
Jenevra Azzopardi, CPhT
2021-11-20 15:43:00
2022-01-04 16:32:14
Telemedicine Audits: Are Your Prescriptions Legitimate?