The Ballad of Snowbirds and Audits
The winter months have many pharmacies mailing prescriptions to their snowbird patients who leave their northern nests for more hospitable climates. Pharmacies want to keep these patients happy and coming back when the weather is nicer and may look to mailing maintenance medications to them when they have migrated out of state. Although these pharmacies may think they are doing the right thing for patient care, and their business, they may also be setting themselves up for audit failure.
Unfortunately, this does not just apply to northern states with snowbird patients. Many states now have laws that require nonresident pharmacies to obtain a license to ship, mail, deliver, or dispense prescription medications into their states. Auditors take advantage of these laws to recoup money from well-meaning pharmacies who may not even know that mailing a prescription out of state is a problem! For pharmacies situated close to the state border, delivering into a neighboring state carries the same risks. PAAS National® has seen these claims cited as law violations with limited appeal options.
PAAS Tips:
Before mailing/delivering prescriptions out of state, it is a good idea to check with that state's Board of Pharmacy to see if there are any licensure requirements for doing so.
Be aware of your contract obligations and which PBMs do not allow mailing of prescriptions to patients.
The COVID-19 pandemic had many PBMs make concessions to allow mailing during the Public Health Emergency (PHE). Keep up to date on concession expirations by downloading the PAAS COVID-19 PBM/Payers Concessions Chart.
Ensure you can prove, on an audit, the patient received their medication with tracking information that links to the prescription. See the January 2022 Newsline article, Mailing Prescriptions: How Do You Prove Patient Receipt?
Know the rules surrounding automatic mailing, especially for Medicare Part D patient, and review the September 2022 Newsline article, Automatic Mailing for Part D Patients, for specific information.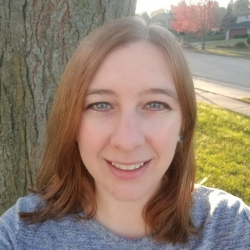 Latest posts by Jenevra Azzopardi, CPhT
(see all)
https://paaswp.s3.amazonaws.com/wp-content/uploads/2022/12/30125453/iStock-1339963759.jpg
1240
1920
Jenevra Azzopardi, CPhT
https://paaswp.s3.amazonaws.com/wp-content/uploads/2021/03/24084106/Paas-National_Logo_RGB_transparency-224x300.png
Jenevra Azzopardi, CPhT
2023-01-17 12:50:43
2022-12-30 12:55:33
The Ballad of Snowbirds and Audits