Use As Directed – What is Your Attack Plan?
The top audit discrepancy year after year is invalid days' supply or refill too soon – which are essentially the same issue. Submitting prescription claims with an accurate days' supply is often the responsibility of a pharmacy technician doing data entry, while pharmacists are focused on clinical accuracy and may not be paying attention to this "clerical" issue. It is important that all pharmacy staff members (technicians and pharmacists) understand the audit implications of submitting an incorrect days' supply and how each staff member can contribute to success. With that in mind, the pharmacy team can develop an attack plan to be both accurate and consistent.
First, understand …
that the submission of an accurate days' supply is important for appropriate claims adjudication and impacts patient copay, pharmacy reimbursement, and PBM refill edits. While PBMs require pharmacies to submit an accurate days' supply, it may be helpful to think of these implications – knowing why helps pharmacy staff understand the importance and may help justify spending the extra time (where appropriate).
Second, staff must be trained how to perform the mathematical calculations. How would your staff estimate the days' supply for an insulin or topical cream prescription with a sig of "use as directed"? If each staff member gives you a different answer, then you have an audit problem waiting to happen. In general, days' supply is simply the total quantity dispensed divided by the daily (or weekly, monthly) dose. Data entry staff should perform the calculations and document, while dispensing technicians and/or verifying pharmacists can double check those calculations for accuracy.
Third, you must have a plan for how to address certain dosage forms where the basic calculation does not come so easily. Common examples include topical creams, vaginal creams, insulin, diabetic test strips, bowel prep kits, migraine meds, starter kits and pancreatic enzymes.
If a prescription sig reads "use as directed", then you don't have enough information and must contact the prescriber's office for more information and make a clinical note
If a days' supply is not calculable, consider a maximum daily dose for insulin, test strips and pancreatic enzymes
Migraine meds may require an estimated number of headaches per month
Starter kits should be confirmed "as directed on package"
Confirm dosing for bowel prep kits – remember products generally have a beyond use date of 48 hours upon reconstitution
Use the manufacturer dosing calculator for Santyl
Leverage PAAS' days' supply charts available on the PAAS Portal for insulin, topicals, eye drops, nasal inhalers and oral inhalers
PBM auditors will expect that any clarifications regarding instructions for use end up on the dispensing label to communicate instructions to patients – see this month's article Auditor's Latest Trick for Flagging "Misfilled" Prescriptions.
PAAS Tips:
Do not rely on the days' supply field on e-prescriptions alone as it is often incorrect and would not satisfy an auditor (you might even consider the pros versus cons of having e-prescription days' supply field auto-populate)
Make sure that dispensing technicians and verifying pharmacists can "see" the days' supply during verification, whether performing on screen or reviewing printed "back tags"
Consider performing small "self-audits" to spot check your team for accuracy and consistency
If you cannot mathematically estimate the days' supply (with an equation), then an auditor will consider the prescription to be essentially "use as directed" and require more information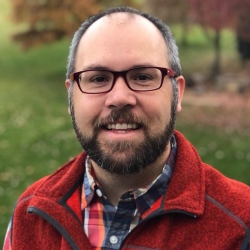 Latest posts by Eric Hartkopf, PharmD
(see all)
https://paaswp.s3.amazonaws.com/wp-content/uploads/2023/04/10142229/iStock-1450108047.jpg
1280
1920
Eric Hartkopf, PharmD
https://paaswp.s3.amazonaws.com/wp-content/uploads/2021/03/24084106/Paas-National_Logo_RGB_transparency-224x300.png
Eric Hartkopf, PharmD
2023-10-18 15:09:09
2023-10-06 15:12:04
Use As Directed – What is Your Attack Plan?