Valid Prescriber/Patient Relationships and Marketing Concerns
With the U.S. Department of Health and Human Services Office of Inspector General's (OIG) recent focus on telemedicine fraud, pharmacies may be wondering what their obligations are when determining a prescription's authenticity – especially when it comes to whether a valid prescriber/patient relationship exists. Many PBMs, including Express Scripts, TRICARE, CVS Caremark, and OptumRx all have language in their provider manuals placing the responsibility on the pharmacy of ensuring a valid prescriber/patient relationship exists.
How can you determine if a prescriber/patient relationship is valid? Questions you may ask to verify this are:
Does the patient regularly see this prescriber?
Does the patient live in the same area where the prescriber's office is located?
Would you be able to obtain medical records to validate this relationship if needed?
Can you confirm the patient is aware of and requested the prescription?
Along with telemedicine, PBMs are also concerned about marketing practices of pharmacies. The provider manuals for Express Scripts, TRICARE, CVS Caremark, OptumRx, and Elixir all contain language surrounding what is not allowed and some, like Express Scripts, are known for using investigational audits to ensure compliance.
Prohibitions on certain marketing practices in these manuals include, but are not limited to:
Acquiring potential patients, either directly or from a third-party by referral, using door-to-door, telephonic or other cold-call tactics.
Obtaining the patient's provider or billing information without the patient's consent.
Using fraudulent, abusive, or deceptive television or internet advertisements or emails.
Contacting a patient or prescriber without a previously existing relationship.
Contacting or offering to contact a prescriber on a patient's behalf without the patient's express knowledge and authorization.
Obtaining a prescription from a prescriber by suggesting to a patient that the prescriber or patient's health plan wants the patient to receive the medication without the prescriber's knowledge and authorization.
Limiting a patient's right to use a different pharmacy of the patient's choice or use marketing techniques that may make a patient believe they are restricted to your pharmacy.
Pharmacies must remain vigilant and always conduct marketing practices in a manner consistent with their state laws, federal laws, and Medicare regulations and guidelines.
PAAS Tips:
Make every effort to confirm a patient authorized prescriptions coming from unusual prescribers

Consider, amongst other things, the prescriber's scope of practice and location to patient/pharmacy

Know your state and federal laws surrounding marketing practices
See the Medicare Communications and Marketing Guidelines for specific guidance
Develop policies and procedures surrounding marketing practices to ensure compliance
See the following Newsline articles for additional tips:
To get started with your customizable FWA and HIPAA Compliance program contact PAAS National® today, (608) 873-1342 or info@paasnational.com.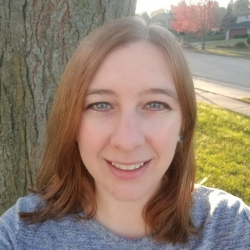 Latest posts by Jenevra Azzopardi, CPhT
(see all)
https://paaswp.s3.amazonaws.com/wp-content/uploads/2022/12/30135340/iStock-629758446.jpg
1280
1920
Jenevra Azzopardi, CPhT
https://paaswp.s3.amazonaws.com/wp-content/uploads/2021/03/24084106/Paas-National_Logo_RGB_transparency-224x300.png
Jenevra Azzopardi, CPhT
2023-01-25 13:49:42
2022-12-30 13:54:38
Valid Prescriber/Patient Relationships and Marketing Concerns