$32 Million Kickback Scheme Involving Medicare and TRICARE
According to an August 18, 2023 press release from the U.S. Attorney's Office, District of New Jersey, a former president of a pharmacy business pleaded guilty to a scheme that violated the Federal Anti-Kickback statute. For a little over 3 years, this individual engaged in fraudulent activity by paying marketing companies to direct prescriptions for expensive medications with high reimbursement to his pharmacies. The marketing companies would identify Medicare and TRICARE beneficiaries and convince them over a recorded phone call to try expensive creams and migraine medications. Then they forwarded these recorded phone calls with a pre-printed prescription pad for the medications with high margins to telemedicine companies. For every beneficiary referred for a prescription, the marketing company would provide a kickback and the telemedicine company would pay the doctors to approve the prescriptions. These prescriptions were then filled at the pharmacies in which they had a kickback agreement. The pharmacies received payment and sent part of each reimbursement to the marketing companies as a kickback. This scheme caused a loss of over $32 million dollars billed to Medicare, TRICARE, and other federal health benefit programs. This violation of the Anti-Kickback Statute has a potential penalty of five years in prison and a maximum fine of $250,000, or twice the gross gain or loss that occurred, whichever is greatest.
Ensure your pharmacy has a robust Fraud, Waste, and Abuse Compliance Program in place for employees to understand the repercussions of violating laws and regulations such as the False Claims Act and the Anti-Kickback laws. Contact PAAS National® for more information on our comprehensive program that is easy to set-up, web based and customized for your pharmacy.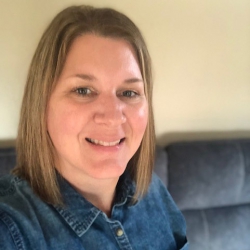 Latest posts by Jennifer Ottman, CPhT
(see all)
https://paaswp.s3.amazonaws.com/wp-content/uploads/2023/10/06153511/pexels-ekaterina-bolovtsova-6077447.jpg
1280
1920
Jennifer Ottman, CPhT
https://paaswp.s3.amazonaws.com/wp-content/uploads/2021/03/24084106/Paas-National_Logo_RGB_transparency-224x300.png
Jennifer Ottman, CPhT
2023-10-16 15:33:04
2023-10-20 15:20:53
$32 Million Kickback Scheme Involving Medicare and TRICARE