Albuterol HFA Inhaler Substitution Refresh
There have been many new albuterol HFA NDCs released since the June 2020 article, First AB-Rated Generic for Proventil® HFA Approved, and since albuterol inhaler substitutions require an extra level of consideration due to not all NDCs being equivalent, a refreshed chart was in order.
The chart below shows albuterol products grouped into their respective Therapeutic Equivalence (TE) Code category – AB1, AB2, or BX. As a reminder, substitution can occur at the pharmacy level if the substitution involves two therapeutically equivalent products and is allowed per state law.
Example: AB1 inhaler 6.7 gm Proventil® would be able to be substituted for AB1 inhaler 6.7 gm Sandoz albuterol HFA. 
If a substitution to a non-equivalent is required, it would be necessary to contact the prescriber and make a corresponding clinical note documenting the conversation.
Example: Prescription written for AB1 inhaler 6.7 gm Proventil® but PBM rejects claim stating an AB2 inhaler such as 8.5 gm Lupin Pharmaceuticals albuterol HFA is required. 
Refer to the article linked above for examples of how to handle substitutions based on how a prescription is written.
Product
NDC
Labeler
Package Size
FDA Application Number
Brand or Generic
TE Code
Proventil® HFA
66758-0959-85
Sandoz
6.7 gm
N020503
Brand
AB1
Albuterol sulfate HFA
00054-0742-87
Hikma Pharm.
A207085
ANDA Generic
Albuterol sulfate HFA
00781-7296-85
Sandoz
N020503
NDA Authorized Generic
Albuterol sulfate HFA
69097-0142-60
Cipla
A209959
Generic
Albuterol sulfate HFA
72572-0014-01
Civica
A209959
Generic
Albuterol sulfate HFA
76282-0679-42
Exelan Pharm.
A209959
Generic
ProAir® HFA
59310-0579-22
Teva Resp.
8.5 gm
N021457
Inactive; manufacturing ceased Oct. 2022
AB2
Albuterol sulfate HFA
00093-3174-31
Teva Pharm.
N021457
NDA Authorized Generic
Albuterol sulfate HFA
45802-0088-01
Padagis
A203760
Generic
Albuterol sulfate HFA
68180-0963-01
Lupin Pharm.
A209954
Generic
Ventolin® HFA
00173-0682-20
GSK
18 gm
N020983
Brand
BX
Albuterol sulfate HFA
66993-0019-68
Prasco Labs
N020983
NDA Authorized Generic
ProAir RespiClick®
59310-0580-20
Teva Resp.
1 EA
N205636
Single Source Brand
ProAir® Digihaler®
59310-0117-20
Teva Resp.
N205636
Single Source Brand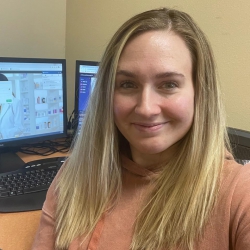 Latest posts by Meredith Thiede, PharmD
(see all)
https://paaswp.s3.amazonaws.com/wp-content/uploads/2023/10/06152423/iStock-928192460_oral.jpg
1514
1920
Meredith Thiede, PharmD
https://paaswp.s3.amazonaws.com/wp-content/uploads/2021/03/24084106/Paas-National_Logo_RGB_transparency-224x300.png
Meredith Thiede, PharmD
2023-11-15 15:49:05
2023-11-08 15:55:19
Albuterol HFA Inhaler Substitution Refresh