Appropriate Billing for CeQur SimplicityTM Patch and Insulin
CeQur SimplicityTM is a meal-time insulin patch which can be worn for up to three days and is designed to replace up to nine meal-time insulin doses for type 1 or type 2 diabetic patients. The patch delivers rapid-acting insulin in 2-unit doses through a flexible cannula by depressing two buttons, one on each side of the patch.
Use the following information when billing CeQur Simplicity TM patches and the rapid-acting insulin used within the patch to decrease your risk of recoupment upon audit.
| | |
| --- | --- |
| CeQur Simplicity TM 2-unit device, 10 each per box | NDC 73108-0000-01 |
| CeQur Simplicity TM Inserter (reusable), 1 each per box | NDC 73108-0001-00 |
| Number of priming units needed per patch | 20 units |
| Minimum fill volume | 100 units |
| Maximum fill volume | 200 units |
| Maximum wear time | 3 days |
| Water-resistant | To a depth of 1 meter for up to 30 minutes |
| Equation to calculate the amount of insulin needed per patch | (daily bolus insulin use in units) x (# of days) + 20 priming units |
PAAS Tips:
Bill one 10-count box of CeQur Simplicity TM patches as "10 EA"; the proper days' supply will be determined by the patient's insulin utilization and should never be more than a 30-day supply per 10 patches

Example: CeQur SimplicityTM, #10 + 11 refills; use with Novolog U-100 insulin up to 18 units TID; change patch every 3 days; bill # 10 as a 30-day

CeQur SimplicityTM patches are disposable and NOT durable, therefore, the patches and the insulin to be used within the patch are not covered under a patient's Medicare Part B/DMEPOS benefit
Be sure the patient receives one CeQur Simplicity TM Inserter when they begin using the CeQur SimplicityTM patch; the patient should call the manufacturer if a replacement inserter is needed
Include the 20 priming units of insulin in the days' supply calculation of the rapid-acting insulin; below is a sample calculation

Prescription: Novolog® U-100, 30 mL + 11 refills; administer up to 18 units TID using CeQur SimplicityTM patch
Amount of insulin needed per patch: (18 units TID) x (3 days/patch) + 20 priming units = 182 units
Amount of insulin needed for the corresponding #10 CeQur patches: 10 patches x 182 units/patch = 1,820 units total (18.2 mL)
Suggested billing: 20 mL = 32 days' supply -OR- 10 mL = 16 days' supply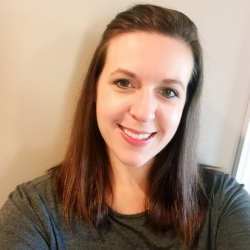 Latest posts by Sara Hathaway, PharmD
(see all)
https://paaswp.s3.amazonaws.com/wp-content/uploads/2023/06/01151157/iStock-1139460997.jpg
1168
1920
Sara Hathaway, PharmD
https://paaswp.s3.amazonaws.com/wp-content/uploads/2021/03/24084106/Paas-National_Logo_RGB_transparency-224x300.png
Sara Hathaway, PharmD
2023-06-09 14:44:11
2023-06-01 16:10:25
Appropriate Billing for CeQur SimplicityTM Patch and Insulin