Are You Documenting DUR and Submission Clarification Codes?
PAAS National® is continuing to see Express Scripts (ESI) and Tricare flag claims for audit where clinical drug utilization review (DUR) or submission clarification codes (SCC), were submitted. Prime Therapeutics, now processed by ESI, has now joined in. Recoupments are happening due to "No DUR documentation" or "No SCC documentation." Pharmacies that fail to show documentation of the support codes used on the prescription are facing recoupment.
Dispensing pharmacists must use professional judgement when receiving a point-of-sale reject. If choosing to dispense a medication using an override code, it is imperative that supporting documentation be placed on the prescription to support its utilization. This documentation should contain detailed information with dates, names, titles, and discussions that took place if patients, or prescribers, were consulted. Lack of this documentation can lead to recoupment.
Most common SCCs subject to audit (as defined by NCPDP) are:
Please click here to view all 37 NCPDP Submission Clarification Codes and their corresponding definitions. There are additional codes found in the link that pertain to LTC billing, compounds and 340B. Drug utilization review codes can be found as follows: Reason for Service Code, Professional Service Code (NCPDP 440-E5) and Result of Service Code.
PAAS Tips:
Make sure all documentation is made on the original prescription or with an electronic note that can be retrieved upon audit request
Clinical notations should contain all four elements: date, name and title of person you spoke with, what was discussed and initials/name of pharmacy personnel that made the call
Be sure any notations made on previous prescriptions are carried forward to new prescriptions if you are using this as supporting information
Documentation should clearly support specific override code(s) submitted
Specific information to support vacation supplies and lost medication is recommended

For example: date of request, number of days patient will be gone, or amount of medication lost

Professional service code "M0" will require consultation with prescriber and appropriate documentation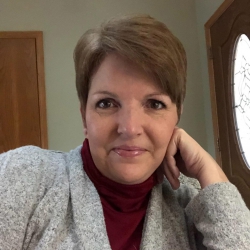 Latest posts by Dana Westberg, CPhT
(see all)
https://paaswp.s3.amazonaws.com/wp-content/uploads/2021/07/21153528/writing-933262_1920.jpg
1280
1920
Dana Westberg, CPhT
https://paaswp.s3.amazonaws.com/wp-content/uploads/2021/03/24084106/Paas-National_Logo_RGB_transparency-224x300.png
Dana Westberg, CPhT
2021-03-01 15:32:00
2022-01-04 16:28:14
Are You Documenting DUR and Submission Clarification Codes?