Are You Prepared to Prove TIRF REMS Program Compliance?
The purpose of the Transmucosal Immediate-Release Fentanyl (TIRF) Risk Evaluation and Mitigation Strategy (REMS) Program is "to mitigate the misuse, abuse, addiction, overdose, and serious complications due to medication errors with the use of TIRF medicines." If your pharmacy dispenses Actiq®, Fentora®, Subsys®, or other medications which fall under the TIRF program, now is a good time to evaluate your compliance with all TIRF REMS requirements. The program has strict standards for all stakeholders involved with TIRF products including program administrators, wholesalers, prescribers, pharmacies and patients. Annually, the program administrators must audit all certified outpatient pharmacies who ordered at least one shipment of a TIRF medication in the preceding 12 months, up to 400 pharmacies.
PAAS National® analysts have seen audits recently conducted by Compliance Architects®, a company which offers many services including FDA risk management and compliance consulting. The audits have consisted of a short online survey followed by a self-scheduled virtual meeting. During the audit process, pharmacies are expected to share copies of various program-related documents such as:
A key factor to successfully completing the audit is being able to provide robust policies and procedures which meet all program requirements. Whether you're reviewing your current policies and procedures, or find yourself without this key compliance element, reviewing the Pharmacy Education document found online under the Pharmacy page of the TIRF REMS Access Program website is a good starting point. Mirroring each section from the Pharmacy Education document in your own policy and procedure can help ensure all compliance elements are captured.
If your pharmacy is found to be non-compliant, the type and severity of the offense determines the reprimand (which may consist of a corrective and preventative action plan, continued monitoring for compliance or potentially deactivation from the TIRF REMS program). A copy of the TIRF REMS Non-Compliance Protocol can be found on the Access Program website.
PAAS Tips:
All pharmacies dispensing TIRF REMS medication must have an Authorized Representative who successfully completed the TIRF REMS Pharmacy Knowledge Assessment, submitted the Pharmacy Enrollment Form and attested to following all program requirements.
Ensure all staff involved in the ordering, inventory management and dispensing of TIRF REMS medications have been trained by the pharmacy's Authorized Representative.
The pharmacy must re-enroll and successfully complete the enrollment requirements every two years. The PAAS Vault can be utilized to store your enrollment forms and proof of training to ensure they are readily accessible for an audit. For more information on the PAAS Vault call 608-873-1342.
Have robust written policies and procedures which outline how your pharmacy will meet all program requirements including, but not limited to:

Checking for changes in a patient's medication use and opioid tolerance
Documenting the patient's around-the-clock opioid medication and RDA
Verifying the prescriber and the patient are enrolled in the TIRF REMS Program
Providing the patient with the product-specific Medication Guide and counseling
Reporting adverse events
Prohibiting the distribution, transfer, loaning or selling of TIRF medicines to other providers

For access to the full FDA TIRF REMS program information, access the FDA REMS online database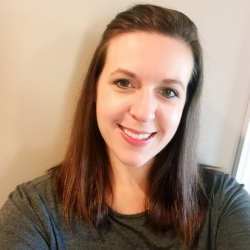 Latest posts by Sara Hathaway, PharmD
(see all)
https://paaswp.s3.amazonaws.com/wp-content/uploads/2022/02/02113046/iStock-1257397992-Converted-1.jpg
768
1366
Sara Hathaway, PharmD
https://paaswp.s3.amazonaws.com/wp-content/uploads/2021/03/24084106/Paas-National_Logo_RGB_transparency-224x300.png
Sara Hathaway, PharmD
2022-02-08 11:14:00
2022-02-02 11:30:57
Are You Prepared to Prove TIRF REMS Program Compliance?