Are You Violating PBM Return to Stock Policies? (including New PAAS Chart)
PAAS National® continues to see pharmacies losing money due to violating PBM Return to Stock policies. Each PBM sets a timeframe that unclaimed prescriptions must be reversed and returned to stock. Full recoupment of the claim can occur when a PBM discovers prescriptions are dispensed to patients outside this timeframe. Staying up to date on Return to Stock requirements is imperative. PAAS has a chart available on the PAAS Member Portal (portal.paasnational.com) in our Tools & Aids section so you can stay up-to-date on these policies.
The strictest Return to Stock Policy is 10 calendar days. Pharmacies that currently have a policy for 14 days are running the risk of full claim recoupment from these specific PBMs.
Recoupments are preventable if pharmacies follow through on this very important task. PAAS Fraud, Waste & Abuse and HIPAA Compliance Program members have a customized policy in their manual.
PAAS Tips:
Review and update your pharmacy policy for unclaimed prescriptions and make necessary changes to comply with strict PBM requirements, Section 4.1.1 Unclaimed Prescriptions of your PAAS FWA/HIPAA Compliance manual

Review and provide notice to staff of any updates/changes made to current policy.
Members may also refer to Appendix B of the manual for the Unclaimed Prescription Reversal Log. This is a helpful tool to assist pharmacies in completing this task.
Documenting when the task has been completed provides support that your pharmacy is following their FWA program.

Check with your software vendor on the ability to run reports to show prescriptions waiting to be picked up > 10 days
Software vendors may be able to set your point-of-sale system to deny the ability to sell past 10 days
Assign Return to Stock procedures to one person and allocate time to complete
See the June 2021 PAAS Newsline article, Would Your REMS Prescription Pass an Audit? for REMS dispensing and timeframe requirements
Be sure to review additional areas where waiting prescriptions are kept (e.g., refrigerator, special order shelf, or an overstock shelf)
Partial and LTC prescriptions also fall into these timeframe requirements
Not a PAAS Fraud, Waste & Abuse and HIPAA Compliance Program member? Contact PAAS today at (608) 873-1342 or info@paasnational.com and save $120 by combining services.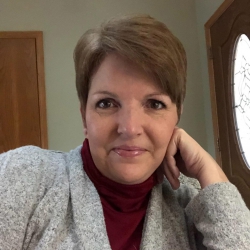 Latest posts by Dana Westberg, CPhT
(see all)
https://paaswp.s3.amazonaws.com/wp-content/uploads/2021/10/21091213/calendar-g500f492d1_1920.jpg
1440
1920
Dana Westberg, CPhT
https://paaswp.s3.amazonaws.com/wp-content/uploads/2021/03/24084106/Paas-National_Logo_RGB_transparency-224x300.png
Dana Westberg, CPhT
2021-10-26 09:12:00
2022-01-04 16:26:25
Are You Violating PBM Return to Stock Policies? (including New PAAS Chart)