Audit Risk: Ivermectin Used for Treating COVID-19 (September Update)
Ivermectin has been getting a lot of press as of late, from news outlets, national associations, and federal agencies, regarding the dangers of using it to treat or prevent COVID-19. While many of the reports discuss the concern about using veterinary products, there are also many reports of adverse effects when using high, and unauthorized or unapproved, doses of human products.
In March of 2021, the FDA published an article titled Why You Should Not Use Ivermectin to Treat or Prevent COVID-19 which lays out some of the reasons it is currently considered an ill-advised treatment, including not being an anti-viral drug, potential for serious patient harm when taken in large doses, and potential for patients to access via illegitimate sources and/or medications intended for animals. Subsequently, the CDC issued an official health advisory on August 26 to remind both clinicians and the public about the lack of evidence to support ivermectin use for COVID-19 and the potential dangers. Despite the FDA warning, the CDC advisory indicated a 24-fold increase in the number of outpatient prescriptions being prescribed, compared to the pre-pandemic baseline.
Consequently, PAAS is seeing more PBM audits on ivermectin prescriptions. Pharmacies should be prepared to
have claims looked at for potential recoupment on the basis of "clinical appropriateness". Pharmacists should give extra scrutiny to telemedicine prescribers who may not have a valid patient-provider relationship, be prescribing outside their scope of practice, or not licensed in the state in which the patient resides.
Due to the exponential increase in prescribing and dispensing, the AMA, APhA and ASHP issued a joint press release on September 1, 2021 calling for an immediate end to the prescribing, dispensing, and use of ivermectin for COVID-19 outside of clinical trials.
PAAS Tips:
See our July 2021 Article, Audit Risk: Ivermectin Used for Treating COVID-19
Prescriptions successfully processed at point-of-sale do not guarantee payment. PBMs, and payers, use pay and chase methods to recoup claims to avoid inhibiting potentially needed access to medications.
Prescriptions dispensed for cash may still carry risk (outside the scope of PAAS audit services).

While off-label prescribing is commonplace, what is atypical with ivermectin treatment for COVID is the FDA, CDC, NIH, and National Medical and Pharmacy Organizations recommending against its utility. Consequently, this seems to open the door for potential malpractice lawsuits to occur.
At face value, would a prescription be considered reasonable in the face of the aforementioned opposition, or does the pandemic environment and a pharmacist's experience and professional judgement supersede?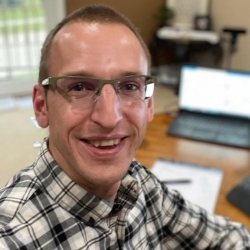 Latest posts by Trent Thiede, PharmD, MBA
(see all)
https://paaswp.s3.amazonaws.com/wp-content/uploads/2021/09/02132515/iStock-1298095036.jpg
1280
1920
Trent Thiede, PharmD, MBA
https://paaswp.s3.amazonaws.com/wp-content/uploads/2021/03/24084106/Paas-National_Logo_RGB_transparency-224x300.png
Trent Thiede, PharmD, MBA
2021-09-02 13:26:13
2022-01-04 16:27:01
Audit Risk: Ivermectin Used for Treating COVID-19 (September Update)