PAAS Battles MedImpact for DAW 0 Reimbursement on Semglee®
MedImpact sent a memo to network pharmacies dated May 22, 2023, with the subject line Semglee-YFGN (Preferred U-100 Long Acting Insulin). For their participating Medicare Part D plans, MedImpact requested pharmacies to dispense Semglee® (YFGN) at the brand reimbursement. Other insulin glargine products were considered non-formulary with a claim rejection response. The memo goes on to indicate that this 'brand' claim must be submitted with a DAW of 9 to get correctly reimbursed, meaning pharmacies that use a default DAW 0 could be incorrectly paid!
Over the past several months, PAAS National® has been chiding the MedImpact Clinical Services team about this reimbursement decision and the correct biosimilar terminology and DAW utilization.
As pharmacies may be aware, Semglee® (YFGN) is not a brand, but an interchangeable biosimilar. As such, it does not require a DAW code and requiring a DAW 9 for Semglee® (YFGN) would be incorrect according to NCPDP guidance.
NCPDP description of a DAW 0:
This is the field default value that is appropriately used for prescriptions for single source brand, single biologic, cobranded/co-licensed, generic or interchangeable biosimilar products. DAW 0 is not appropriate for a multi-source branded product with available generic(s) or for a reference product with interchangeable biosimilar(s).
NCPDP description of a DAW 9:
This value is used when the prescriber has indicated, in a manner specified by prevailing law, that generic or interchangeable biosimilar substitution is permitted, but the plan's formulary requests the brand or reference product. This situation can occur when the prescriber writes the prescription using either the brand, reference product, generic or interchangeable biosimilar name and the product is available from multiple sources.
While MedImpact considers Semglee® (YFGN) a brand for reimbursement purposes, it is classified by the FDA as an interchangeable biosimilar. The DAW code definitions (pasted above) from NCPDP state that DAW 0 would be appropriate. Pharmacies should not be negatively impacted financially for failing to use the DAW 9 code. This is not consistent with the industry and is an inappropriate use of DAW 9. DAW 9 states that an interchangeable biosimilar is permitted, but the Plan wants a brand or reference product. Semglee® is not a reference product in this definition (in reference to biologic drugs), Lantus would be.
After months of back and forth, PAAS was just informed by MedImpact that at the end of August, the POS message referencing DAW 9 for Semglee® (YFGN) was removed from all 2023 and 2024 Part D formularies. They are removing all messaging related to DAW 9 for insulin glargine and referencing "Please Dispense Brand for Generic Copay" with no requirement for a DAW 9 reference.
Your membership in PAAS helps us continue to advocate and fight for fair treatment of independent pharmacies.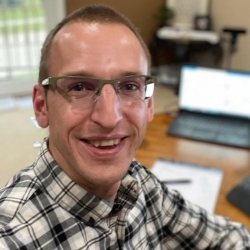 Latest posts by Trent Thiede, PharmD, MBA
(see all)
https://paaswp.s3.amazonaws.com/wp-content/uploads/2023/10/06154605/iStock-491517063.jpg
1341
1920
Trent Thiede, PharmD, MBA
https://paaswp.s3.amazonaws.com/wp-content/uploads/2021/03/24084106/Paas-National_Logo_RGB_transparency-224x300.png
Trent Thiede, PharmD, MBA
2023-10-19 15:41:57
2023-10-20 15:08:53
PAAS Battles MedImpact for DAW 0 Reimbursement on Semglee®