Audit Target: Linzess® Prescriptions
PAAS National® analysts have noticed an increase in audits targeting Linzess®. Linzess® is a focus of PBM audits not only because of the high cost, but also the manufacturer dispensing requirements. Not following FDA approved guidelines when dispensing this medication will likely result in full recoupment.
Allergan, the manufacturer of Linzess®, has not provided evidence to the FDA for the safety and efficacy of this medication outside the original container. PAAS has reached out to Allergan looking for additional stability information to appeal audit recoupments; however, they have only confirmed the current requirements. Pharmacies can visit DailyMed for medication information, including How Supplied/Storage and Handling requirements under Section 16 of the drug label information.
While Linzess® is not the only medication required to be dispensed in the original container, it is frequently prescribed for patients in long-term care and for those who have medications in compliance packaging. Unfortunately, there are no exceptions for these situations, and the original container must be given.
Billing Linzess® for quantities other than increments of 30 capsules will make the claim an easy audit target for any PBM to identify the medication was not dispensed in the original container. This is true for many other medications with specific dispensing requirements as well. PAAS has created our Dispense in Original Container Chart, based on the medications we frequently see audited. You can find this and many other Day Supply Charts and Proactive Tips available on the PAAS Member Portal.
PAAS Tips:
When receiving a prescription of Linzess® written for a quantity less than 30 capsules, consult with the prescriber to discuss packaging requirements and obtain authorization for an appropriate quantity
Check all current prescriptions for Linzess® to ensure they are being dispensed per FDA guidelines
Consider adding shelf tags to this medication to flag pharmacy personal of requirement
Check if your software vendor can create an alert when NDCs are billed for quantities not valid with package size
Remember the Medicare Part D "short cycle dispensing" requirement to dispense no more than a 14-day supply on brand name oral solid medications in LTC settings has an exclusion for products that must be dispensed in their original container
Notify and discuss with LTC facilities the packaging requirements of this medication
Patients with compliance packaging will need to be educated on the importance of keeping this medication in the original container
Self-audit claims on a weekly or monthly basis to ensure appropriate dispensing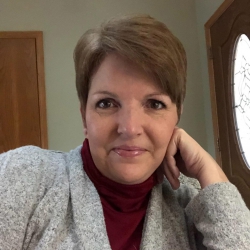 Latest posts by Dana Westberg, CPhT
(see all)
https://paaswp.s3.amazonaws.com/wp-content/uploads/2023/11/08145510/pexels-martin-de-arriba-11506752.jpg
1920
1280
Dana Westberg, CPhT
https://paaswp.s3.amazonaws.com/wp-content/uploads/2021/03/24084106/Paas-National_Logo_RGB_transparency-224x300.png
Dana Westberg, CPhT
2023-10-28 14:51:37
2023-11-08 16:01:54
Audit Target: Linzess® Prescriptions