Auditors Crack Down on Pharmacies That Bypass Plan Limits
PAAS National® analysts want to warn pharmacies about an uptick in PBMs flagging prescriptions for bypassing plan limit rejects. These prescriptions are being marked as discrepant and face full recoupment. Share this information with your staff and ensure that claims are not unintentionally being put at risk for audit/recoupment.
When pharmacies receive a reject of plan limit or exceeds maximum daily dose, pharmacy staff must follow the plan guidelines to submit the claim appropriately. The plan sending this rejection is telling the pharmacy that the dosage is not covered without additional requirements. This could mean prior authorization, switching to a different dose, or changing to another medication.
Pharmacies that manipulate the days' supply to bypass the rejection are putting those claims at risk of recoupment. PBMs can easily track when pharmacies run a claim, receive a reject, and immediately rebill for the same quantity but different days' supply. This raises a red flag that the plan reject was likely not adhered to appropriately – low hanging fruit for PBM auditors.
Reducing the quantity and/or split billing prescriptions can also be an audit risk. If a reduced quantity is submitted to bypass the plan limit (e.g., to get under a dollar threshold), the claim is still in jeopardy of being recouped. Beyond circumventing a plan limit, the payor may argue it increased costs through additional refills, dispensing fees, and patient copays. One patient complaint to their plan could lead to big trouble for network pharmacies.
PAAS Tips:
Always bill the accurate days' supply based on the instructions for use indicated on the prescription
Make sure all staff are instructed to follow plan rejects appropriately and not change the days' supply to get a paid claim
Check with the PBM help desk for guidance on rejects that are vague or unclear
Do not split bill rejected claims

Charging the patient cash often leads to complaints [from the patient to an employer or PBM] and can be considered non-compliance with the provider manual and lead to remediation, including potential network termination
If you have exhausted all plan options and the patient insists on paying cash for the full prescription, be sure that you document authorization from the patient that they desired to pay the full cost and did not want to wait for the proper channels

If having difficulties with prescribers following through on prior authorization, enlist the patient to help. The patient could contact the prescriber and/or file a complaint with their insurance which may speed up the process.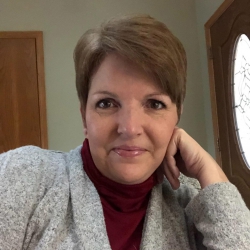 Latest posts by Dana Westberg, CPhT
(see all)
https://paaswp.s3.amazonaws.com/wp-content/uploads/2023/08/04105149/iStock-1070114826.jpg
1745
1920
Dana Westberg, CPhT
https://paaswp.s3.amazonaws.com/wp-content/uploads/2021/03/24084106/Paas-National_Logo_RGB_transparency-224x300.png
Dana Westberg, CPhT
2023-08-08 10:48:27
2023-08-04 10:52:43
Auditors Crack Down on Pharmacies That Bypass Plan Limits