Auditors' Latest Trick for Flagging "Misfilled" Prescriptions
PAAS National® analysts are noticing more prescriptions being flagged for recoupment based on "incorrect" instructions for use on the patient label. Pharmacies and PBM auditors have very different perspectives on what a "misfilled" prescription is. PBMs will look to categorize a claim as a "misfill" if the directions on the patient label do not include all instructions (including any clarifications made with prescriber). Appealing these discrepancies successfully can be a fruitless endeavor, predicated on circumstances and PBM guidelines.
OptumRx discrepancy is listed as 3H-Directions on prescription different from computer records. No post-dispensing validation accepted. No verbal orders/annotations accepted.
Caremark discrepancy is listed as MIF-Prescription dispensed was filled with incorrect drug, strength, directions or patient. This discrepancy does not require further documentation.
Pharmacies are often very familiar with prescribers and what they may intend to include on the prescription but don't. This can range from a clear quantity to actual instructions for the patient. Unfortunately, pharmacies supplementing or documenting clinical notations that do not make it on to the patient's prescription label can face recoupment as a "misfilled" prescription.
Some of the common examples PAAS analysts see are when information was clarified or confirmed with the prescriber and added to the prescription but not included on the patient label:
Max daily dose for insulin with sliding scale or titration
Number of snack and/meals for pancreatic enzymes
Grams per application or area applied for topical medications
Additionally, PAAS is seeing issues where the pharmacy's backtag and label do not include the entire set of instructions (i.e., an extended sig/label). Many software vendors only allow so many characters in the instruction field and may require additional instructions to be entered/printed separately. Not providing all the instructions the patient received [upon audit] would likely result in the claim being flagged for recoupment.
PAAS Tips:
Verifying information with the prescriber prior to dispensing
Clinical notes to document clarifications should include 4 elements

Date/time
Name and title of who you speak with
Summary of discussion
Pharmacy staff initials

Educate all data entry staff to include information on patient label that is related to the instructions for use
When submitting documentation for audit, be sure the auditor is receiving all information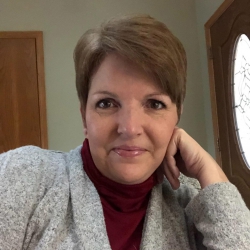 Latest posts by Dana Westberg, CPhT
(see all)
https://paaswp.s3.amazonaws.com/wp-content/uploads/2023/08/04105149/iStock-1070114826.jpg
1745
1920
Dana Westberg, CPhT
https://paaswp.s3.amazonaws.com/wp-content/uploads/2021/03/24084106/Paas-National_Logo_RGB_transparency-224x300.png
Dana Westberg, CPhT
2023-10-06 14:59:32
2023-10-06 14:59:32
Auditors' Latest Trick for Flagging "Misfilled" Prescriptions