Be on the Lookout for OptumRx Unannounced Onsite Audits
Receiving a PBM onsite audit notice can be intimidating but the pharmacy typically has some time to prepare before the auditor arrives. However, are you aware that pharmacies can receive unannounced onsite visits from PBMs, FDA inspectors, DEA agents or Board of Pharmacy inspectors? Being prepared for an unannounced audit is crucial and PAAS National® wants to make sure you have the tools to be successful. PAAS has become aware that OptumRx is again performing their unannounced onsite audits, see the tips below to help you be prepared should you get an unexpected visit.
PAAS Tips:
Utilize our Onsite Credentialing Guidelines resource

Provides a list of frequently asked questions from the PBM auditors
Includes references to the PAAS National® Policy and Procedure Manual for our Fraud, Waste & Abuse and HIPAA Compliance members

These audits typically focus on credentialing requirements and not prescription review
Auditors may check licenses, on-hand stock of certain medications and may ask permission to take a few photos – If you are a PAAS Vault member and have uploaded licenses to the portal, those licenses are available at your fingertips
Two auditors may be present, and the visit is usually about 30 minutes
See the OptumRx Provider Manual for more information regarding an onsite audit.

"Administrator or its designee shall have the right, with or without notice, at reasonable times, to access, inspect, and review on-site the facilities, licenses and credentialing documents/records of Network Pharmacy Providers and pharmacy locations applying to participate in any of Administrator's Benefit Plans, as well as make copies of the licenses credentialing documents/records etc. maintained by pharmacy. Pharmacy agrees to cooperate with Administrator or its designee with the on-site visit and acknowledges non-cooperation with an on-site visit may result in denial or termination of network participation."

See the July 2022 Newsline, Is Your Pharmacy Ready for an Unannounced Audit?
Don't have an FWA/HIPAA Compliance Program? Contact PAAS and receive a $126 discount when you combine services with your audit assistance. Get started today? info@paasnational.com or (608) 873-1342.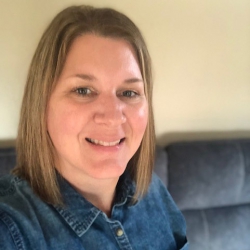 Latest posts by Jennifer Ottman, CPhT
(see all)
https://paaswp.s3.amazonaws.com/wp-content/uploads/2022/12/16163106/pexels-skitterphoto-63901.jpg
1303
1920
Jennifer Ottman, CPhT
https://paaswp.s3.amazonaws.com/wp-content/uploads/2021/03/24084106/Paas-National_Logo_RGB_transparency-224x300.png
Jennifer Ottman, CPhT
2022-12-18 16:26:30
2022-12-16 16:31:50
Be on the Lookout for OptumRx Unannounced Onsite Audits