Beware and Be Ready! In-Person Onsite Audits Are Resuming
OptumRx and Express Scripts recently sent notices to pharmacies informing them in-person onsite audits will be starting back up in April. PAAS National® has also reviewed audit notices from Caremark and MedImpact with intentions of visiting the pharmacy in person to conduct the audit. We would expect other PBMs to follow this trend as well.
COVID-19 restrictions lead PBMs to conduct their audits virtually since early 2020. Pharmacies would respond to the audit request by submitting documents in for review and having a compliance phone interview with the auditor. With COVID-19 numbers decreasing, PBMs feel now is the time to resume audits onsite.
PAAS analysts have years of experience assisting pharmacies through onsite audits. Pharmacies can receive a pre-audit consultation with an analyst, in addition to specific PBM trends, state laws that are being targeted, and many other tips that can be provided to support you through your audit. We also offer our Onsite Credentialing Guidelines located on the PAAS Member Portal, to help our members prepare for potential questions that may be asked during the auditor's visit.
PAAS Tips:
Engage PAAS as soon as possible after receiving an any audit notification (including onsite)
Log on to the Member Portal to search past Newsline articles for safe filling and billing tips, or submit a question online
PAAS FWA/HIPAA Compliance members should review their compliance tasks to ensure the pharmacy is up to date

MedImpact is specifically looking for written policies and procedures for FWA when onsite
If you do not have a compliance program, contact PAAS today to explore the PAAS FWA/HIPAA Compliance program. Get complaint today and save $126!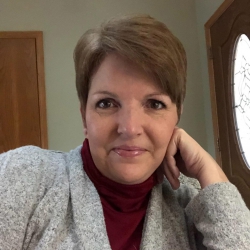 Latest posts by Dana Westberg, CPhT
(see all)
https://paaswp.s3.amazonaws.com/wp-content/uploads/2022/04/01112446/caution-g97fbdbc03_1280.png
853
1280
Dana Westberg, CPhT
https://paaswp.s3.amazonaws.com/wp-content/uploads/2021/03/24084106/Paas-National_Logo_RGB_transparency-224x300.png
Dana Westberg, CPhT
2022-04-01 11:25:48
2022-04-01 11:27:24
Beware and Be Ready! In-Person Onsite Audits Are Resuming