Bill It Right: V-Go® Insulin Delivery Device and Rapid Acting Insulin Vials
The Valeritas V-Go® Insulin Delivery Device (V-Go®), a disposable insulin delivery device, can be challenging to bill properly. Filling an order for V-Go® requires two separate prescriptions – the V-Go® delivery device and the rapid-acting insulin to be used within the V-Go® system.
Each box of V-Go® contains 30 single-use devices, each to be used over a 24-hour period and subsequently disposed of. Therefore, a single box should be billed as "30 each" for a 30-day supply. Due to the device being single-use only, it does not meet the Medicare Part B DME requirement of ability for repeated use and therefore should be billed as part of a patient's Medicare Part D plan. V-Go® is a basal-bolus insulin delivery device, meaning it is able to deliver both a continuous basal level of insulin over a 24-hour period in addition to bolus dosing for meals. It comes in three dosing selections based off the basal level of insulin the patient requires – 20 units/24 hours (V-Go® 20), 30 units/24 hours (V-Go® 30), and 40 units/24 hours (V-Go® 40) – plus a maximum of an additional 36 units to be used for bolus dosing, dosed in 2-unit increments. In addition, the manufacturer requires each V-Go® be filled to capacity and after 24 hours what insulin is left in the device must be disposed of. Due to the maximum amount of units each device can hold and the inability to salvage any leftover insulin in the V-Go® delivery system after 24 hours, it calls for the prescriber to meticulously determine which V-Go® device is most appropriate for the patient.
The second prescription to consider is the insulin to be used along with the V-Go® system. Both insulin lispro injection (Humalog® U-100) and insulin aspart injection (Novolog® 100 units/mL) have been tested and approved for use within V-Go® delivery devices. Note that concentrated insulins and insulin pens are not designed for use with the V-Go® delivery system. As previously stated, each of the three V-Go® dosing selections have different maximum insulin units the device can provide each day, and since the reservoir must be filled to its maximum capacity, that maximum number of units should be used in calculating the correct days' supply. For example, 1 vial of insulin (1000 units) used in a V-Go® 20 device, divided by a maximum 56 units per day (1000/56), equates to a 17 days' supply. The chart below depicts additional device and vial combinations:
V-Go® Device
Max Insulin Units Delivered Per Day
Estimated Days' Supply
1 vial
2 vials
3 vials
V-Go® 20
56 units
17
35
53
V-Go® 30
66 units
15
30
45
V-Go® 40
76 units
13
26
3
When determining the proper amount of vials to dispense, follow the guidance provided in the Can You Bill It As 30 Days? and Diabetic Injectables FAQ documents, found on PAAS Member Portal located on the Tools and Aids page, to ensure proper billing practices in case of audit.
PAAS Tips:
Per package labeling, V-Go® is to be dispensed as one kit and is unable to be broken
If a patient reports either a V-Go® or EZ Fill device is missing or damaged, replacement items may be requested from a V-Go® Customer Care Representative at 1-866-881-1209
For additional information pertaining to V-Go® billing, see the February 2019 Newsline article, Bill It Right! V-Go® Insulin Delivery Device and Insulin Vials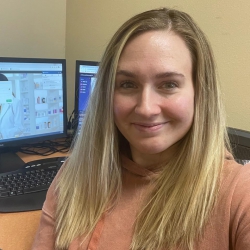 Latest posts by Meredith Thiede, PharmD
(see all)
https://paaswp.s3.amazonaws.com/wp-content/uploads/2022/01/05114223/iStock-1324060207.jpg
1280
1920
Meredith Thiede, PharmD
https://paaswp.s3.amazonaws.com/wp-content/uploads/2021/03/24084106/Paas-National_Logo_RGB_transparency-224x300.png
Meredith Thiede, PharmD
2022-01-12 09:15:00
2022-01-05 11:46:48
Bill It Right: V-Go® Insulin Delivery Device and Rapid Acting Insulin Vials