Breaking Insulin Pen Boxes: Where Are We Now?
This month marks two years since the U.S. Food and Drug Administration (FDA) clarified their intentions behind revising insulin pen labeling, yet insulin pen boxes continue to present issues to pharmacies trying to establish best practices surrounding its dispensing and billing. Let's review the historical context and recent NCPDP guidance that PAAS is starting to see Payors/PBMs implement.
For historical context, Walgreens settled with the Department of Justice (DOJ) in January 2019 for $209.2 million due to their pharmacies improperly billing insulin pen boxes. Patients' insulin pen prescriptions were placed on automatic refill with inaccurate days' supply, resulting in millions of dollars of waste. Six months later, the FDA contacted insulin pen manufacturers requesting the labeling found on insulin pen boxes and package inserts be updated. As a result, the new labeling "dispense in the original sealed carton" was approved and subsequently printed on insulin pen boxes. In February of 2020, the new label had made its way through the supply chain and PAAS had issued a member alert to stop breaking boxes due to PBM audit enforcement.  However, eight months later, in October 2020, the FDA released "clarification" on their guidance of breaking insulin pen boxes, stating they acknowledge scenarios where breaking insulin pen boxes may be appropriate. In November 2020, PAAS wrote a Newsline article, reiterating our guidance that "while the FDA may understand and permit dispensing of individual pens on an exception basis, payors and PBMs may not" and therefore best practice would be to refrain from breaking insulin pen boxes.
As these updates were occurring, PAAS was an active participant in NCPDP Task Force Group meetings. In May 2021, NCPDP added an example scenario in Section 6.19 of their Telecommunication Version D and Above Questions. When a pharmacy is submitting a full insulin pen package and the calculated days' supply exceeds the plan's days' supply limit, NCPDP's guidance clearly states, "days' supply restrictions should not hinder the pharmacy's ability to dispense a full package" and subsequently states if "[the payer system requires some type of override action by the pharmacy], the recommendation is to use a Submission Clarification Code value 10 = Meets Plan Limitations. The pharmacy certifies that the transaction is in compliance with the program's policies and rules that are specific to the particular product being billed."
Recently, pharmacies have begun receiving adjudication rejects requesting the pharmacy to consider the use of SCC 10 when the days' supply exceeds the plan limit. This presents potential audit risk and should be used as an opportunity to remind pharmacy employees of the importance of adjudication messaging. Billing the accurate, and larger, days' supply (with an SCC=10 override), could put the pharmacy into an "extended days' supply" (EDS) network. As such, it is possible that lower reimbursement and/or multiple member copays will occur. Pharmacies that ignore the messaging and reduced the days' supply to the plan limit could face audits where PBMs argue pharmacies forewent using SCC 10 to avoid decreased reimbursement and failure to collect the appropriate copay amounts, causing the Payor's costs to increase.
So, what is PAAS' guidance given this new wrinkle? While audit risk related to breaking insulin pen boxes remains largely theoretical, pharmacies know PBMs cannot be trusted. PBMs enforce many other unbreakable packages (e.g., see PAAS Newsline article HIV Medications Cause Large Recoupments) and PAAS is aware of only one Payor who has formally stated it was "okay" to break insulin pen boxes. PBMs love the deregulated, opaque world they operate in, and failure to provide further guidance to pharmacies allows them to be judge, jury and executioner should they decide to enforce the FDA labeling restrictions. The SCC adjudication guidance adds another challenge for pharmacies trying to bill claims accurately.
PAAS Tips:
Continue to bill for full boxes of insulin pens with an accurate days' supply
Review our updated Can You Bill It As 30 Days? document located in the PAAS Member Portal under 'Tools & Aids'
Obtain prescriber authorization when a larger quantity than what was originally prescribed is warranted, along with a corresponding clinical note
Follow claim adjudication logic to lower audit risk – watch for SCC=10 guidance
Review past Newsline articles related to insulin pens, including:
Review our Dispense in Original Container chart, located in the PAAS Member Portal, for additional unbreakable packages
Listen to PAAS' On-Demand Webinar entitled "Thriving Against PBM Audits-Audit Trends and Tactics" to hear President Trent Thiede walk through the history of dispensing insulin pen boxes and examples of proper billing practices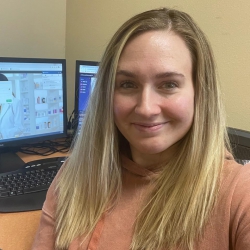 Latest posts by Meredith Thiede, PharmD
(see all)
https://paaswp.s3.amazonaws.com/wp-content/uploads/2022/10/20114603/Insulin-Timeline-1.png
361
903
Meredith Thiede, PharmD
https://paaswp.s3.amazonaws.com/wp-content/uploads/2021/03/24084106/Paas-National_Logo_RGB_transparency-224x300.png
Meredith Thiede, PharmD
2022-10-20 12:00:48
2022-10-20 12:01:42
Breaking Insulin Pen Boxes: Where Are We Now?