Caremark® Expands "Aberrant" Language & Restricts Bulk Purchases
As mentioned in PAAS' December 2021 Newsline article about PBM provider manual updates, Caremark® traditionally mails a paper hardcopy of their full provider manual on even years, and only amendments on odd years. With 2022 being an even year, contracted pharmacies should have received a full paper copy of the 2022 provider manual.
In the 2020 Caremark® Provider Manual, section 3.02.03 was dedicated to explaining a provider's obligation to not dispense aberrant quantities and volumes. Pharmacies are likely aware of the aberrant products list and Caremark's arbitrary threshold of 25% (by dollar amount or number of Caremark® claims) which pharmacies were not allowed to exceed. Found within the same section in the 2022 manual, "Aberrant Quantities and Volumes" has been expanded and retitled to "Aberrant Practices and Trends". The updated section title encompasses the five aberrant practices and trends for which Caremark® providers must not engage. In regards to the aberrant quantities and volume restrictions, Caremark® added language which goes beyond billing.
Though the language in the manual was recently added, Caremark® has pursued these additional "aberrant practices" in the past. PAAS National® analysts have assisted pharmacies with audits which targeted claims billed for higher-cost medications (medications which had less expensive, more widely prescribed, equivalents from within the same therapeutic class). Caremark® has targeted pharmacies suspected of "fishing" for medications with the highest possible reimbursement rate, a practice which may easily trigger an audit due to the rapid adjudication and subsequent reversal of various medications within the same therapeutic class. These practices are formally listed as activities which may lead to claim chargebacks, Caremark® enforced remedies, and even contract termination.
Another section to be familiar with is section 8.05 which discusses bulk purchases. Anyone who has been through an invoice audit knows the importance of having enough purchased quantity (quantity "in") to cover all the claims billed (quantity "out") during the specified audit date range. Invoices from outside the audit date range may or may not be accepted depending on how far outside the audited date range the additional invoices are from and depending on the PBM. The 2022 Caremark® Provider Manual states that invoices from the audit date range, plus an additional 30 days prior to the listed range, must have sufficient product to cover all claims billed within the specified range. Caremark® states they will not count purchases from more than 30 days outside the audit date range toward product "in" unless the pharmacy previously notified Caremark® of these "bulk purchases" first by sending written request via mail within seven days prior to the purchase and Caremark® responds with a written approval. The postal address to which these requests must be sent can be found within section 8.05. The ridiculous process and audacity for such an anticompetitive policy is not lost on PAAS. We suspect there will be legal challenges to this language in the future. In the meantime, be cognizant of the requirement and consider flooding Caremark with "bulk purchase" requests.
PAAS Tips:
Familiarize yourself with the aberrant practices and trends Caremark® lays out within section 3.02.03 of their provider manual

Consider proactively adjust pharmacy practices (if necessary) to decrease the risk of an audit and potential contract termination

It is more difficult to adapt your business after a breach notice has been issued without further violating the Provider Agreement

Pharmacies must have a valid prescription for every claim billed; do not bill "test" claims

Different medications billed/reversed in quick succession with the same prescription number are an easy red flag for PBMs and auditors

Avoid unnecessary therapeutic substitutions to higher cost, less frequently prescribed, medications
If a substitution to a higher-costing medication is warranted, consider documenting the rationale
Refer to the full, paper copy of the manual or log in to the Caremark® Pharmacy Provider website (click on Document Library and scroll down until you find the 2022 manual) to read the complete text from the sections referenced above
If your pharmacy receives a breach notification, immediately send it to PAAS for guidance

Bulk purchases (i.e., purchases for a quantity covering more than a 30 day' supply) may not count toward product "in" for a Caremark® invoice audit unless Caremark® first approves the pharmacy's written request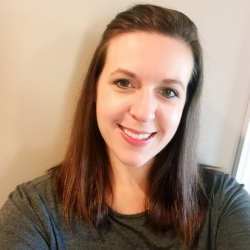 Latest posts by Sara Hathaway, PharmD
(see all)
https://paaswp.s3.amazonaws.com/wp-content/uploads/2022/02/02110017/pexels-anna-tarazevich-5697254.jpg
1280
1920
Sara Hathaway, PharmD
https://paaswp.s3.amazonaws.com/wp-content/uploads/2021/03/24084106/Paas-National_Logo_RGB_transparency-224x300.png
Sara Hathaway, PharmD
2022-02-02 11:00:56
2022-02-02 11:02:24
Caremark® Expands "Aberrant" Language & Restricts Bulk Purchases