Caremark® Turns Up the Heat on Proof of Copay Collection Requests
PAAS National® is seeing a rising number of Caremark® audits requesting proof of copay collection. This requested information may be included in a desk, virtual onsite, or invoice audit. The number of claims requested can range from just a few claims to all dates of fill for several prescriptions.
Having a Point-of-Sale (POS) system may be sufficient for providing proof of copay collection; however, PAAS analysts have seen Caremark® requiring additional documentation to show evidence of payment collection. Providing bank deposits (cash transactions), front and back copies of cancelled checks, and credit card receipts may be necessary.
In addition to proof of copay collection, Caremark® has been known to ask pharmacies to include their policies regarding copay collection and financial hardship, including what documentation is required to determine patient's financial hardship (i.e., tax returns or approved waiver application). PAAS Fraud, Waste and Abuse and HIPAA Compliance members can reference Section 4.1.5 of their Policy and Procedure Manual for their copay collection policy.
While pharmacies may not be required to collect copays for Medicaid prescriptions, attempts to collect must be made, documented and only waived on a case-by-case basis.
Pharmacies using house charge accounts face additional challenges. Providing itemized invoices showing payments made on the account will likely be required. Written policies and procedures should be in place if charge accounts are used and may be necessary to submit to the PBM.
Secondary payor information (and/or payment) may be necessary when coupons or discount cards are used. Caremark Provider Manual, Section 3.03.03 addresses the use of coupons and other programs. Remember that Medicare, Medicaid and TRICARE prohibit the use of manufacturer coupons and discount programs.
Pharmacies not able to provide sufficient evidence of copay collection not only face full recoupment of claims, but could face termination of contract and risk Fraud, Waste, and Abuse investigations and charges linked to the False Claims Act.
PAAS Tips:
See Caremark® 2022 Provider Manual for additional information regarding copay collection:

3.03.03 (coupons)
3.03.04 (proof of payment)
3.03.08 (waivers)
3.03.09 (financial hardship)
Contact PAAS National® at (608) 873-1342 or visit our website, paasnational.com/buy-now for more information on adding our FWA/HIPAA compliance program.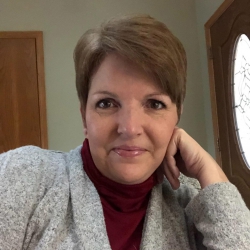 Latest posts by Dana Westberg, CPhT
(see all)
https://paaswp.s3.amazonaws.com/wp-content/uploads/2022/02/02114953/pexels-karolina-grabowska-4968390.jpg
1280
1920
Dana Westberg, CPhT
https://paaswp.s3.amazonaws.com/wp-content/uploads/2021/03/24084106/Paas-National_Logo_RGB_transparency-224x300.png
Dana Westberg, CPhT
2022-02-22 11:44:00
2022-02-02 11:52:17
Caremark® Turns Up the Heat on Proof of Copay Collection Requests