COVID-19 Audit Considerations Follow-Up
On April 3, 2020, PAAS National® sent an urgent email alert to all members discussing COVID-19 audit considerations. This email came as a result of our desire to help pharmacies on the frontlines of this pandemic.
If you did not receive our email, please see the COVID-19 Audit Considerations memo for useful audit tips and guidance to avoid pitfalls. Emails were sent to the email addresses we have on file for your pharmacy and primary contact person. If your pharmacy missed the communication, please call or email us to update your account.
PAAS wants you to stay informed of PBM requirements to help keep your staff, patients, and business safe. Since mid-March, we have been advocating for and tracking reductions, and outright waivers, of specific PBM requirements, most notably:
Proof of Delivery Requirements ("signature logs")
Mail/Delivery Restrictions
PBM Overrides
Audit Postponements/Suspensions
State of Emergency/Executive Orders
The pandemic is extremely fluid, with changing dynamics and daily updates from PBMs. We have analyzed over 40 PBM communications in the last couple of weeks (just looking at national plans), and it's vital that pharmacies be vigilant on the fine print.
PBMs will continue to use any technical discrepancy to deny claims on an audit, and these temporary waivers only increase the likelihood that pharmacies will face recoupments. PBMs will be auditing this time period, specifically looking to recoup high dollar claims without supporting documentation – in FULL.
Be careful of waiver/concession expiration dates – there will be no leeway when it comes to auditing these claims after the fact. Pay close attention to PBM communications and save our summary chart link of current concessions; you'll want to keep a close eye on changes.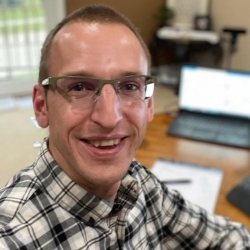 Latest posts by Trent Thiede, PharmD, MBA
(see all)
https://paaswp.s3.amazonaws.com/wp-content/uploads/2020/06/11113139/pexels-cottonbro-3951615.jpg
426
640
Trent Thiede, PharmD, MBA
https://paaswp.s3.amazonaws.com/wp-content/uploads/2021/03/24084106/Paas-National_Logo_RGB_transparency-224x300.png
Trent Thiede, PharmD, MBA
2020-06-26 16:07:00
2022-01-04 16:29:38
COVID-19 Audit Considerations Follow-Up