COVID-19 Vaccine Administration Audit Risk (including New PAAS Resource)
With additional doses of the COVID-19 vaccine being approved comes additional opportunities for COVID-19 audits, particularly in the realm of vaccine administration to Medicare beneficiaries at their homes and to the immunocompromised patient population.
At the beginning of June, Medicare began their initiative of paying approximately $75 per vaccine dose administered to patients who have difficulties leaving their homes or are considered "hard-to-reach".  Effective August 24, 2021, Medicare broadened the locations in which patients can receive vaccine administration to include "communal space of a multi-unit or communal living arrangement." Additionally, Medicare allowed for increased payment, allowing for the $75 payment amount up to a maximum of five vaccine administration services within a single group living location as long as less than 10 Medicare patients receive the COVID-19 vaccination dose on the same day at the same location. Take the following example of two Medicare beneficiaries in the same household which was laid out in CMS' Medicare Payment for COVID-19 Vaccination Administration in the Home document, and serves as a great reference document to have on hand if providing at home COVID-19 vaccinations:
From June 8, 2021 to August 24, 2021: Medicare pays approximately $115 ($35 for the in-home vaccination rate plus 2 x $40 for each dose of the COVID-19 vaccine)
Effective August 24, 2021: Medicare pays approximately $150 (2 x $35 for the in-home vaccination rate plus 2 x $40 for each dose of the COVID-19 vaccine)
The audit risk lies in the need to document.
To avoid risking an audit recoupment, there must be clear documentation to support their, "clinical status or barriers they face to getting the vaccine outside the home". CMS provides the following
situations
:
They have a condition, due to an illness or injury, that restricts their ability to leave home without a supportive device or help from a paid or unpaid caregiver
They have a condition that makes them more susceptible to contracting a pandemic disease like COVID-19
The patient is hard-to-reach because they have a disability or face clinical, socioeconomic, or geographical barriers to getting a COVID-19 vaccine in settings other than their home. These patients face challenges that significantly reduce their ability to get vaccinated outside the home, such as challenges with transportation, communication, or caregiving
Secondarily, there could be audit risk tied to administering an additional dose of vaccine, again due to the need for proper documentation. Note that a third dose of the vaccine is separate and distinct from administering a booster dose of the vaccine. Refer to the table below for the specific details of each:
Additional (Third) Dose1
Booster Dose2
 Patient Demographic

Been receiving active cancer treatment for tumors or cancers of the blood
Received an organ transplant and are taking medicine to suppress the immune system
Received a stem cell transplant within the last 2 years or are taking medicine to suppress the immune system
Moderate or severe primary immunodeficiency (such as DiGeorge syndrome, Wiskott-Aldrich syndrome)
Advanced or untreated HIV infection
Active treatment with high-dose corticosteroids or other drugs that may suppress your immune system

Individuals 65 years of age or older
Individuals 18-64 years old at high risk of severe COVID-19
Individuals 18-64 years old whose frequent institutional or occupational exposure to SARS-CoV-2 puts them at high risk of serious complications of COVID-19 including severe COVID-19

 3rd Vaccine Dosing Interval
At least 28 days after 2nd dose
At least 6 months after 2nd dose
 Effective Start Date
mRNA COVID-19 vaccine –

Approved 9/2/2021

Pfizer-BioNTech –

Approved 9/24/21
1 CDC COVID-19 Vaccines for Moderately to Severely Immunocompromised People
2 CDC Statement on ACIP Booster Recommendations
PAAS recommends having the patient attest to qualifying for an additional (third) dose, or booster dose, of the mRNA COVID-19 vaccine, although we do not believe knowing the patient's exact diagnosis or condition is necessary. In a meeting between the CDC and NCPDP, it was stated that, "Providers should be responsible to receive attestation from patients regarding appropriate timelines". Included in October's Newsline is a new resource: COVID-19 Vaccine Additional (Third) Dose and Booster Dose Self-Attestation of Eligibility. You can find this resource under our Tools & Aids section of the PAAS Member Portal (portal.paasnational.com). Pharmacies can use this attestation for patients to fill out at the time of vaccine administration. Consider filing it with your placeholder prescription for easy retrieval.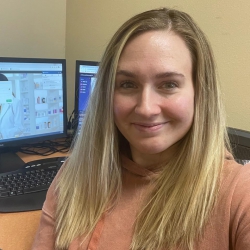 Latest posts by Meredith Thiede, PharmD
(see all)
https://paaswp.s3.amazonaws.com/wp-content/uploads/2021/05/03115107/covid-slide-resized.jpg
630
1200
Meredith Thiede, PharmD
https://paaswp.s3.amazonaws.com/wp-content/uploads/2021/03/24084106/Paas-National_Logo_RGB_transparency-224x300.png
Meredith Thiede, PharmD
2021-10-20 15:58:37
2022-01-04 16:26:34
COVID-19 Vaccine Administration Audit Risk (including New PAAS Resource)